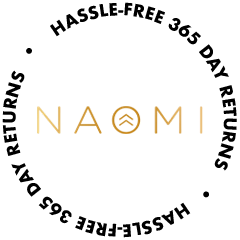 Happiness Guaranteed!!!
Your happiness is our #1 priority. That's why our products are backed by our rock solid 365-day guarantee. If you have a problem, we will solve it. Refund it. Reship it. Whatever it takes. We're here for you. Happiness. Guaranteed.
Frequently Asked Questions
When and how often should I take AcidShield?
AcidShield is intended to be taken twice daily immediately following a meal and with 6-8 ounces of water. Like most nutritional supplements, it takes time and consistent usage to build up in your system for maximum effectiveness.
Clinical research indicates you should begin to feel symptom relief within 15 days of daily use and it can take up to 30 days to reach maximum potency and effectiveness.
How long before I can expect to see results?
The scientific research indicates that the ingredients in AcidShield start to work within two weeks but can take up to 30 days of continuous use to build up to the maximum potency and effectiveness.
Can I take AcidShield more the twice daily?
Yes, even though the recommended dose is twice daily after a meal, it is safe to take 1 veggie capsule of AcidShield after every meal if that works better for you.
Should I drink water when I take an AcidShield capsule?
Research results are based on taking AcidShield twice daily on a continuous basis after a meal and with 6-8 ounces of water. While individual results may vary, it is recommended that you follow the usage protocol demonstrated by the research findings.