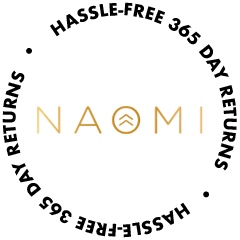 Happiness Guaranteed!!!
Your happiness is our #1 priority. That's why our products are backed by our rock solid 365-day guarantee. If you have a problem, we will solve it. Refund it. Reship it. Whatever it takes. We're here for you. Happiness. Guaranteed.
Reviews
Happy Customer
I am feeling much better throughout the night, sleeping more restfully, and I'm finally without night sweats.
Absolutely the best
Exactly 7 days as others reviewed I had relief and milder hot flashes. 10-15 days they were completely gone.
After 30 days I tried berberine and go slim… one of these or both I'm not sure which, counter act the harmony . I stopped both and harmony again working great.
CANT BELIEVE IT WORKS!!!!
I was averaging 5 to 7 hot flashes a day before taking Naomi harmony. I can honestly say I'm seldom having them now, and I'm completely amazed this works!
Harmony
I've been using this product for a month and can honestly say it works.
I do still have joint pain but I chalk that up to junk food. I sleep better at night and have even stopped using Melatonin. Night sweats have greatly diminished.
Helping with my menopause symptoms
I have been using this product for a few months now and see a big difference in how I feel. No more random sweats, anxiety is better and my sleep has improved. I was awake every night before Naomi at 3am. Now I can sleep through the night. Amazing product and grateful to use something natural.