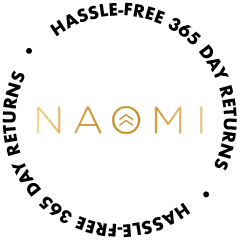 Happiness Guaranteed!!!
Your happiness is our #1 priority. That's why our products are backed by our rock solid 365-day guarantee. If you have a problem, we will solve it. Refund it. Reship it. Whatever it takes. We're here for you. Happiness. Guaranteed.
Frequently Asked Questions
How does Advanced CoQ10 help increase energy and improve heart and brain health?
This powerful formula works by restoring an essential, naturally occurring antioxidant that cells need to power the body but it can be depleted due to aging and certain medications – especially cholesterol-lowering statins. CoQ10 is required to support multiple vital functions in the body, including cardiovascular health and cognition. Because CoQ10 is fat-soluble, Advanced CoQ10 delivers 200 mg of CoQ10, which features non-GMO sunflower lecithin to optimize absorption and benefits.
Is Advanced CoQ10 right for me?
If you're at higher risk for cardiovascular or cognitive issues, are taking certain medications, including cholesterol-lowering statins, or often feel fatigued and achy, you can benefit from this formula's ability to replenish your body's CoQ10.
How long before I can expect to see results?
As with most nutritional supplements, it takes time for the active compounds to build up in the body to achieve the full benefits. With continued daily use, you should start feeling less muscle and joint soreness and increased energy within 30 days of continuous use.
Reviews
Love all the products!
I love all of Naomi's products.
I remember. 😁
All I can say is, I remember things more and I don't want to run out.
Feeling Younger
Aging can take a toll, but it doesn't have to hurt. Since taking Coq10, my joints and overall health feels better. This great addition to my viatamin supplement routine has really made a difference. Thank you!