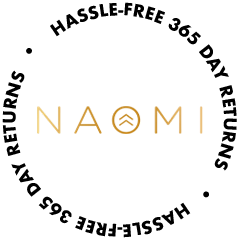 Happiness Guaranteed!!!
Your happiness is our #1 priority. That's why our products are backed by our rock solid 365-day guarantee. If you have a problem, we will solve it. Refund it. Reship it. Whatever it takes. We're here for you. Happiness. Guaranteed.
Reviews
Great Core Immune Support
I love the ingredients, gives my body core nutrients for a ready defense. I usually take the regular dose but if I feel a tickle in the throat or anything off the norm I add another for extra boost and I see results. Thanks
Immunity Boost W/ Vit C
Great compilation of nutrients to protect yourself from Covid in this wonderful supplement from Naomi. Highly recommend!
More than a Vitamin C!
I love that this formula contains C, Zinc, Selenium, Quercetin, AND NAC! Do you know how much it would cost to take this much of each nutrient separately each day? This is a deal. And who knows?
Immunity Boost with C
Immunity Boost with Vitamin C gives me energy and increases my ability to stay healthy by including zinc and quercetin.
Love Immunity Boost!
I'm on my second bottle. I've also been taking the Activated Vitamin D with magnesium and the Berberine. I'm 50 years old, and feeling healthy and energetic! Seems to be keeping me healthy : )