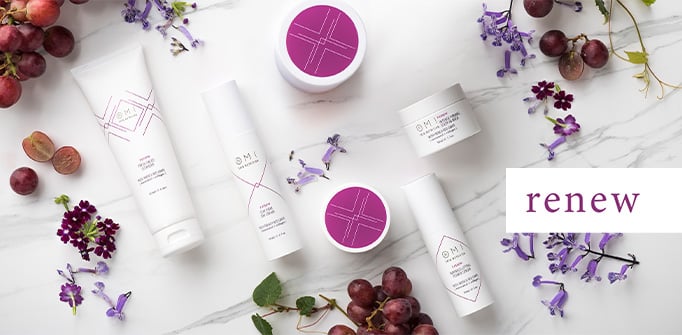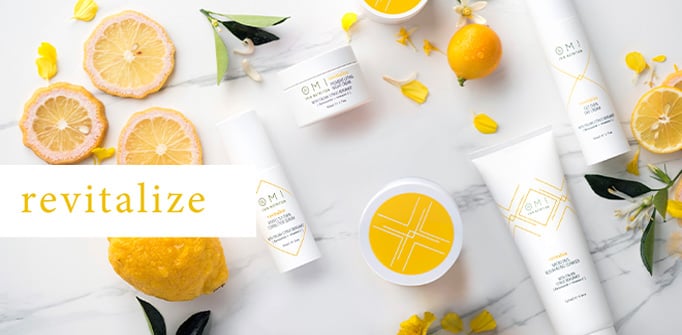 'oh my!'

Results

Look years younger in only 5 days!
In a matter of days my skin began to look more youthful - smoother, more elastic and with less visible lines
- Marie-Laure
Even after 5 days my deeper lines had visibly lifted and there was a glow I hadn't seen in a long time
- Stephanie
My skin is smoother, my lines are less noticeable, my glow is back!
- Katie
This sleep in mask is a must . I know you should never say never however as long I have breath in my body I will never ever be without this product.
-Teresa
FAQS
How do OMI products activate autophagy?
Naomi worked with a world-renowned cellular biologist and dermatologist to create the groundbreaking Cellular Rejuvenation Complex—a patented combination of plant extracts and lipids that activate autophagy across 3 key cellular pathways. It works so powerfully, it can "retrain" skin cells to act younger.
Cellular Rejuvenation Complex is at the heart of every OMI skin nutrition formula and includes citrus bergamot, asparagus, trehalose, green coffee, resurrection plant extract and phytoceramides to encourage even damaged skin cells to eliminate toxins and thrive again.
Which product line is best for me, Renew or Revitalize?
No matter what your age, skin type or goal, OMI's regenerative formulas supercharge your skin with clinically tested superfoods that ease skin stressors and sensitivities.
Renew is our 4-piece fan favorite expertly designed to reveal firmer skin with fewer lines and wrinkles. It supports pro-collagen activity with age-fighting French red grapes and vegetarian collagen.
Revitalize is our 4-piece collection for promoting brighter, even-toned skin with less visible discoloration. It uses the power of citrus bergamot and vitamin C to help correct dark spots.
Whether you choose from the Renew or Revitalize collections, your skin will benefit from autophagy-activating Cellular Rejuvenation Complex.
Are your products vegetarian?
Yes! Through groundbreaking advances in plant sciences and our deep, global connections to distributors of science-backed plant extracts, OMI cleansers, serums and moisturizers are now 100% vegetarian to deliver the values you want without compromising on the results you deserve. With OMI, plant-based also means effective.