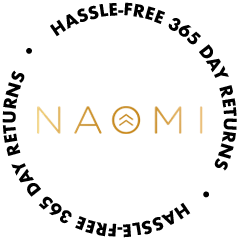 Happiness Guaranteed!!!
Your happiness is our #1 priority. That's why our products are backed by our rock solid 365-day guarantee. If you have a problem, we will solve it. Refund it. Reship it. Whatever it takes. We're here for you. Happiness. Guaranteed.
Reviews
Sleep prevent
I've used regular melatonin successfully, but got sucked into the idea of this product thinking it sounded "better". I've tried it a few times now and find it makes my heart race so I can't fall asleep. Once I fall asleep, I do sleep through the night but wake up feeling awful. My Apple watch app reports zero deep sleep. I'm very disappointed in this product and do not recommend it! Especially for the $25 cost!
Quality of sleep
I feel a difference in the quality of my sleep with Sleepadapt. I sleep more soundly and for longer periods every night. It has helped me a lot !!
It is wonderful
Helps you to have a sound sleep.
Sleep thru the night
This helps me fall asleep faster & stay asleep. No grogginess in the morning. Love this stuff!!