BEST SELLER
Organic Astaxanthin
For extra strength whole-body antioxidant protection
SKU: AST1000
Features 12 mg of pure, organic astaxanthin, triple the dose of typical astaxanthin formulas, to provide potent protection from oxidation and free-radical damage to your joints, brain, heart, eyes and skin, while giving your immune system the boost it may need to function optimally.*
*Coupons cannot be combined with this offer.
Free Shipping on US orders
Hassle-Free 365 Day Returns
Safe Checkout Guaranteed
✓ Combats dangerous body-wide oxidation*
✓ Enhances exercise endurance and recovery*
✓ Promotes healthy circulation and overall cardiovascular function*
✓ Improves focus, memory and cognitive health*
✓ Eases everyday joint aches and pains*
✓ Supports a properly functioning immune system*
✓ Reduces skin dryness and wrinkles*
Groundbreaking research has shown astaxanthin (pronounced asta-zan-thin), a rare, deep red-colored carotenoid found in microalgae, is perhaps the most powerful antioxidant available in nature.*
Unlike most water-soluble antioxidants, which simply circulate throughout your bloodstream, astaxanthin is fat-soluble, which means it has the remarkable ability to actually integrate itself into every cell, tissue and organ in your body where it can neutralize health-robbing free radicals.*
And it is especially effective at combating a particularly damaging form of free radical oxidation called singlet oxygen.*
Astaxanthin is the best antioxidant on earth at neutralizing the "rusting out" that results from this singlet oxygen oxidation process, and it is dramatically more powerful in this regard than other potent antioxidants.*[1]
- 40x stronger than beta-carotene
- 100x stronger than vitamin E
- 550x stronger than green tea (ECGC)
- 800x stronger than CoQ10
- And 6,000x stronger than vitamin C
Typically, astaxanthin is derived from ocean microalgae, but with all of the toxins being dumped into our oceans these days, this source of astaxanthin simply doesn't make the grade for our strict standards for purity and potency.
To avoid this, Naomi scoured the globe for the purest, most potent astaxanthin available, and you'll never guess where she discovered organically grown astaxanthin—in the remote Arava Desert of Israel.
It turns out that the hot desert climate of the Arava is perfect for cultivating organic, clean label, non-GMO astaxanthin. And it's not only pure… it's more powerful. Lab tests verify that astaxanthin from the Arava Desert contains a particularly high level of the active compounds that make it such a powerful antioxidant.
Take one veggie capsule daily.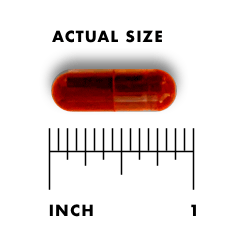 12mg Astapure® Astaxanthin
(Haematococcus pluvialis)
Whole—body Wellness
YOU CAN TRUST
NATURAL INGREDIENTS
LAB TESTED
365-DAY MONEY BACK GUARANTEE
FREE SHIPPING
Reviews
I love it
It helps my digestive system and I feel better, helps inflammation.
Immunity
I have been taking astazanthin for 2 months and have not gotten sick. Energy and overall health also are good.
Less muscle soreness
I have noticed that after I lift weights and/or do HIIT routines that my muscles are not as sore. However, I still have joint pain.
I have not noticed any effects on skin, eyes or memory.
Plain O Rating
I assume the products work, however I cannot tell a difference in my health.
Thank you for sending me your comments regarding your experience with NAOMI Astaxanthin.
Like many nutritional supplements, it usually takes a little time for astaxanthin to build up in your body to start providing the clinically proven benefits. keep in mind that most of the research is based on benefits that were measured after taking astaxanthin every day for anywhere from four to twelve weeks.
Astaxanthin provides any extraordinarily wide array of benefits, some of which you should feel over time, while others, such as the antioxidant benefits for your heart and brain health, are much more difficult to notice.
This is one of the main reasons why I offer a 365-day guarantee. I want to allow plenty of time for the product to work for you without any added pressure of needing to make a quick decision on whether to ask for a refund.
Please stay in touch and let me know how you are doing with NAOMI Astaxanthin after you have given it a little more time to work for you.