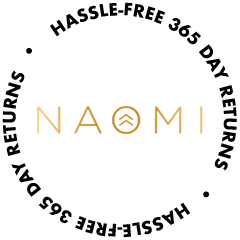 Happiness Guaranteed!!!
Your happiness is our #1 priority. That's why our products are backed by our rock solid 365-day guarantee. If you have a problem, we will solve it. Refund it. Reship it. Whatever it takes. We're here for you. Happiness. Guaranteed.
Reviews
Remember !
Definitely works better with the duo than with out! I lost 7 lbs in one week with and 3 lbs without. Needless to say I'll be remembering to take it !
At 78 it is difficult to take off what I "rewarded" myself with over the years, big sigh, but I am down from 178 to 164..Good for me, right? LOL Thank you Naomi. Headed to 150...half way there.🍒
Highly recommend this duo!
Love the weight loss duo so much I have it on auto-ship :)
Weight loss duo...
not tried it yet, I will try it tomorrow..I RNY about 10 years ago and lost 300+ lbs, I just want to drop another 50lbs. Hopefully this will help me. Thank you
Game Changer!
I'm in my 60's and have had trouble losing weight for years. After making some tweaks to my meal plan and taking this duo my results have been fantastic. If you are on the fence just try it once the Gloslim is back in stock.