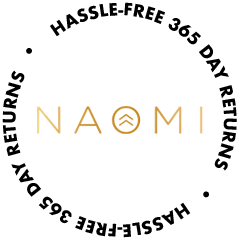 Happiness Guaranteed!!!
Your happiness is our #1 priority. That's why our products are backed by our rock solid 365-day guarantee. If you have a problem, we will solve it. Refund it. Reship it. Whatever it takes. We're here for you. Happiness. Guaranteed.
Reviews
Orange Flavor
A few years ago I got the Creamy MCT oil in Orange flavor and it was sooooooo good. Now I can't find it anywhere :(
Going to try the vanilla swirl today
Creamy MCT Vanilla Coconut Swirl
Great taste
Received my MCT oil yesterday and was so excited to try it in my coffee this morning.. It is really good.. It is very smooth and taste great.. Not oily like other MCT oils I've tried.. Great product and will be ordering again.. LOVE THE VANILLA COCONUT FLAVOR.. please keep this product and DO NOT CHANGE.. thank you..
Creamy MCT Vanilla
Delicious!! I wish I could find it in Canada. The exchange in currency and duty makes it very expensive. 🙁
Love it!
I was struggling to finish my matcha green tea due to its bland flavor. Now that I've started adding Naomi's Creamy MCT, I finish my matcha to the last drop and even enjoy seconds!