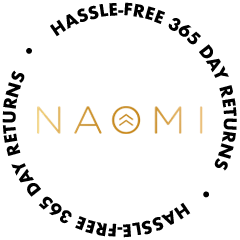 Happiness Guaranteed!!!
Your happiness is our #1 priority. That's why our products are backed by our rock solid 365-day guarantee. If you have a problem, we will solve it. Refund it. Reship it. Whatever it takes. We're here for you. Happiness. Guaranteed.
Reviews
Day and night
For the most part it has worked very well the night is a lil strong so I use it every 2 or 3 days when needed
Did reduce night sweats
It did reduce the amount and intensity of night sweats; although when I ran out of the supplement and the product came I doubled up on it for 2 or 3 nights. Since I had only taken it for a month and then ran out , maybe it wasn't enough time for it to build up in my system. I'm speculating. It didn't get rid of all of the night sweats but it has helped. I am taking the estrogen patch 1 /week and my best sleep is the night after I put it on. I am not overweight; I am an active athletic 58 year old, underweight but somewhat skinny fat, on keto. I'm grateful for this product because my sleep has improved. Thank-you Naomi for finding this herb.