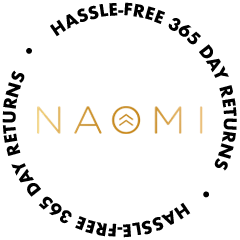 Happiness Guaranteed!!!
Your happiness is our #1 priority. That's why our products are backed by our rock solid 365-day guarantee. If you have a problem, we will solve it. Refund it. Reship it. Whatever it takes. We're here for you. Happiness. Guaranteed.
Reviews
It Really Works
I purchased the Menopause Day and Night Duo with a fair amount of skepticism and considerable desperation. I was having frequent hot flashes, sleeping little, and having night sweats. Could a supplement really help? YES! This supplement has been a God send. I'm sleeping again. That's a big deal! And hot flashes are few and far between and not nearly as severe. I'm thankful for this product!
Loving the product!!
About 10 days after starting the product I'm sleeping much better and haven't had any night sweats. Loving the product so far!!!
was riding an emotional rollercoaster and not sleeping this product helped immensely after taking it for just a couple weeks. Much happier and so are people who have to deal with me
The Harmony is excellent.. When I use to have wake up to wet nightwear. Since I have been taking harmony it is so amazing!!!!
I'm sleeping much better I feel it is making a big difference!