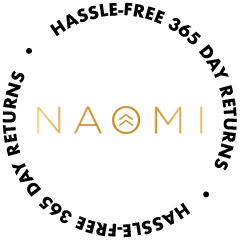 Happiness Guaranteed!!!
Your happiness is our #1 priority. That's why our products are backed by our rock solid 365-day guarantee. If you have a problem, we will solve it. Refund it. Reship it. Whatever it takes. We're here for you. Happiness. Guaranteed.
Frequently Asked Questions
Why is Astaxanthin more powerful than other antioxidants?
Astaxanthin is especially effective at squelching singlet oxygen, a particularly dangerous free radical that can damage nearly every part of the body. In this regard, astaxanthin has been scientifically shown to be:*
40 times stronger than beta-carotene

100 times stronger than vitamin E

550 times stronger than green tea (EGCG)

800 times stronger than CoQ10

6,000 times stronger than vitamin C
Why take an extra-strength 12 mg dose of Astaxanthin?
While some research indicates the benefits of astaxanthin can start with doses as low as 4 mg per day, additional studies show that 12 mg of astaxanthin (3X the minimum dose in most other brands) supports a much broader array of health benefits including promoting optimal heart and brain health, reducing joint and muscle pain, supporting the immune system and rejuvenating the look and feel of skin.*

Why is organic Astaxanthin better?
Typically, astaxanthin is derived from ocean microalgae, but with all of the toxins being dumped into our oceans these days, this source of astaxanthin simply doesn't make the grade. To avoid this, we scoured the globe for the purest, most potent astaxanthin available, and uncovered organically grown astaxanthin in the hot dry climate of the remote Arava Desert in Israel. Lab tests verify that the organic astaxanthin from the Arava Desert contains particularly high levels of the active compounds that make it such a powerful antioxidant. And because this organic astaxanthin is sourced in the desert, it has no shellfish or other contaminants that can be found in ocean sourced astaxanthin.*

What are the key ingredients in Astaxanthin + CoQ10?
Organic Astaxanthin 12 mg dose
This formula features 12 mg of pure, organic Astapure® Astaxanthin (Haematococcus pluvialis) – 300% more astaxanthin per serving than most other astaxanthin supplements. Research shows that the only way to get the high levels of astaxanthin shown to provide the full range of remarkable health benefits is to take a supplement that provides 12 mg of astaxanthin daily. The typical 4 mg dose is just not enough to get the benefits you are looking for.
Liposomal Coenzyme-Q10 200 mg dose
Because CoQ10 absorbs best in an oil base, our Liposomal CoQ10 is complexed with the non-GMO, plant-based lipid sunflower lecithin to help increase absorption. This emulsified form helps boost intake into the bloodstream for optimal benefits. This formula contains a full research dose of 200 mg of Liposomal CoQ10.
Can I take Astaxantin + CoQ10 if I'm on statins?
Yes. Statins and other medications have been found to reduce the amount of naturally occurring CoQ10 in the body. Because CoQ10 plays such an important role in muscle cell energy production, some researchers believe that taking a CoQ10 supplement can help reduce muscle soreness and overall fatigue.*
When is it best to take Astaxanthin + CoQ10?
You can take this formula any time of day, but because both its ingredients are fat soluble, it will absorb into your body better if you take it with food containing healthy fat.*

How long does Astaxanthin + CoQ10 take to work?
Unlike most antioxidants, astaxanthin and CoQ10 are fat soluble, and this formula is designed for enhanced absorption. So it can quickly reach all parts of the cell and get to work fighting free radicals and promoting good health. Based on the research, you should take this formula daily for about 8 weeks to experience the full benefits.
Reviews
Organic Astaxanthin + CoQ10
Organic Astaxanthin + CoQ10