Up to 10X Better Than Ordinary Ashwagandha for Stress
With this simple step, you can be "yourself" again in no time…and bounce back even stronger.

I've been a big fan of ashwagandha for years.
This remarkable herb can help restore feelings of calm and balance to help prevent stress from disrupting your life.
And a specific form of ashwagandha that I use and recommend to my readers has been clinically shown to:*
↬ Lower feelings of stress by 62%
↬ Reduce sleeplessness by 70% (helping end the frustrating tossing and turning at night)
↬ Cut fatigue symptoms by 53% while promoting all-day energy
↬ Lower levels of cortisol—the notorious "stress hormone"—by 24%
I'm Naomi Whittel, a New York Times bestselling author and long-time health advocate with an insatiable curiosity for the healing power of nature.
I've spent more than two decades traveling the world to find the best natural health and beauty solutions available. My friend Dr. Sanjay Gupta calls me a "wellness warrior" because of the impact I've had in sharing these health secrets with my readers.
And one of the best secrets I've been sharing with my readers who are being adversely affected by stress, is how to get the most from ashwagandha's ability to help you feel calm and in control.
What is Ashwagandha and How Does it Work?
Ashwagandha, also called "Indian ginseng," is an herb that has a long history of use in traditional Ayurvedic medicine to ease pain and inflammation, boost energy and promote better sleep.
It's considered an "adaptogen" in holistic health circles—a substance that helps balance hormonal activity to allow your mind and body to adapt to the stresses in your everyday life.
To understand how and why ashwasgandha works so well to ease feelings of stress, I first travelled to India and then dug into the scientific research. And what I found is great news for anyone suffering from stress and anxiety.
Once you peel back the jargon of holistic health, you'll see that ashwagandha works in simple, scientifically understandable ways to ease your frayed nerves, and it makes perfect sense!
In a 2019 study published in Medicine, Murdoch University scientists explain how its active ingredients support the healthy function of your adrenal and pituitary glands.*
These glands produce cortisol, the "stress hormone" that triggers anxiety and agitation as well as physical signs of stress like a racing heartbeat.
Elevated levels mean you're absorbing all your stress. Not good.
Normal levels mean stress is bouncing off you. And that's when you feel a sense of balance and an ability to cope.
Ashwagandha Helps You Address the Feelings of Absorbing Stress and Internalizing Your Worries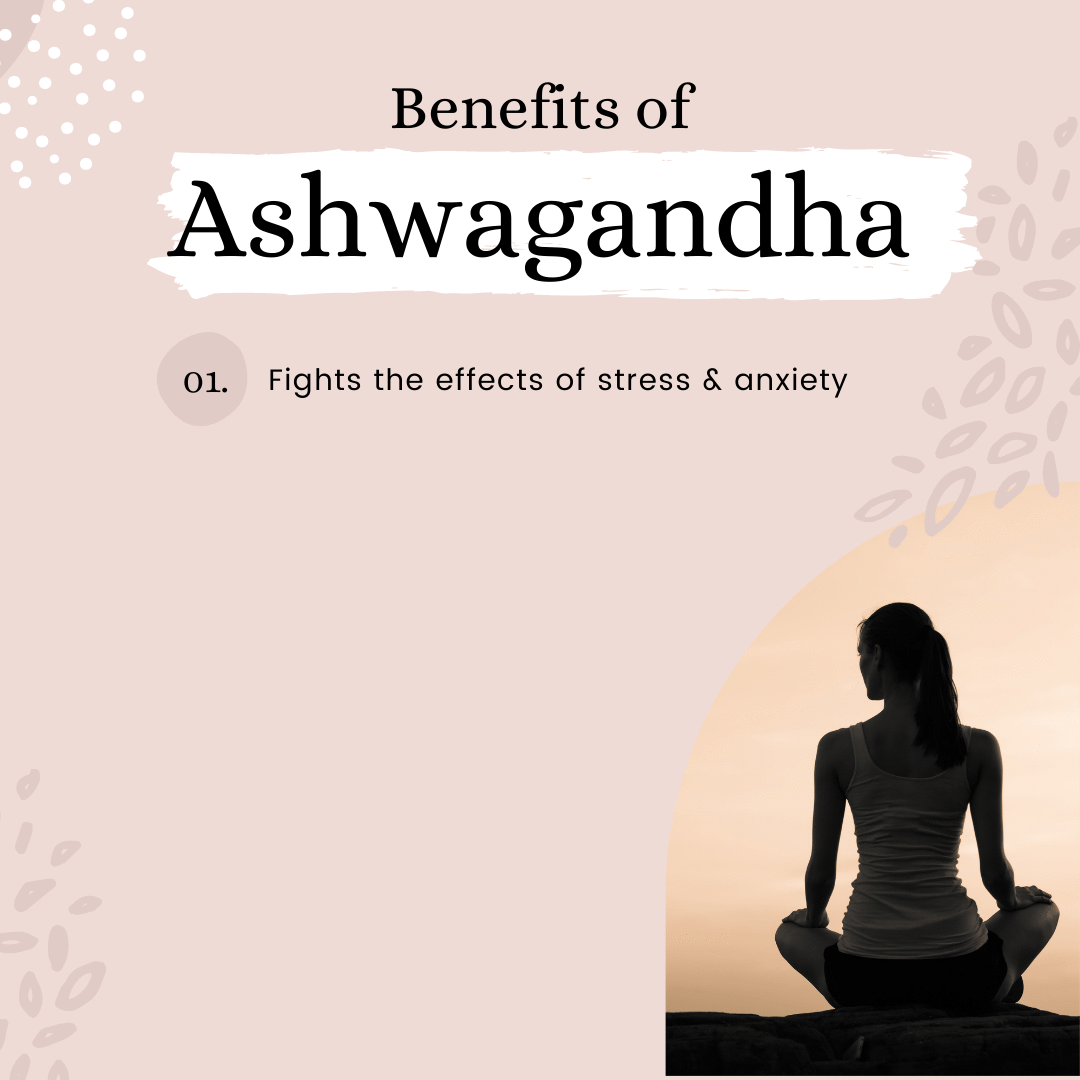 Studies also indicate ashwagandha supports serotonin and GABA activity in your brain—which are two well-known gateways to greater peace of mind.**
Serotonin, of course, is widely known as the "feel good" hormone, so ashwagandha's remarkable ability to lift serotonin production naturally is a big deal.
GABA (gamma-aminobutyric acid) is another mood-lifting neurochemical shown in hundreds of brain and mental health studies to enhance relaxation and emotional balance, and promote healthy sleep.
Fact is, pharmacological research long ago identified serotonin and GABA receptors as ideal targets for stress-relieving and mood-lifting efforts.
Lucky for us, ashwagandha is a natural way to support both to help you feel like yourself again!
Here's Something Most Articles Don't Tell You About Ashwagandha—and It's Super Important…
Ashwagandha is everywhere these days, but not every ashwagandha is the same. Different forms vary dramatically in potency and quality.
For example, many are standardized to a mere 1%-3% of ashwagandha's active ingredient, and that's simply too weak to give you the full range of benefits that ashwagandha offers.
The form I recommend, Sensoril®, is a patented form of ashwagandha that is standardized to 10%. That means…
It Has Up to 10X More Stress-Blocking Active Ingredients
That helps explain why Sensoril® produced such great results in the study I cited earlier including significantly lowering the effects of stress, improving energy levels throughout the day and reducing sleep issues at night.
Sensoril® features up to 10X more of the stress-easing active ingredient in ashwagandha than many widely-advertised brands. That's why 10 human clinical trials have consistently demonstrated Sensoril's® superior performance over other forms.
Indeed, studies found that Sensoril® significantly reduced levels of the "stress hormone" cortisol—by up to 24%!**
That really drives home the point. You can't fool a blood test. And reducing blood cortisol levels by 24% can make a huge difference in how you feel.
Study participants reporting a 69% reduction in stress symptoms including irritability, anxiety and sleeplessness.
So the first step to feeling calm and in control again is taking the right type of ashwagandha in the right dosage.
The second step is to team Sensoril® up with another miracle of nature: L-theanine. It can be…
The Difference Between Feeling Better and Feeling Great
L-theanine is also one of nature's best ways to ease feelings of stress and improve mood balance.
It's an amino acid found in tea, so nothing could be more natural. Its calming effect is one reason why two billion people enjoy tea every day—and this benefit has been clearly documented by science.
Research shows that L-theanine helps lift GABA, serotonin and dopamine while also lowering levels of brain chemicals linked with anxiousness—all of which help put you at ease and help you focus on the positive.*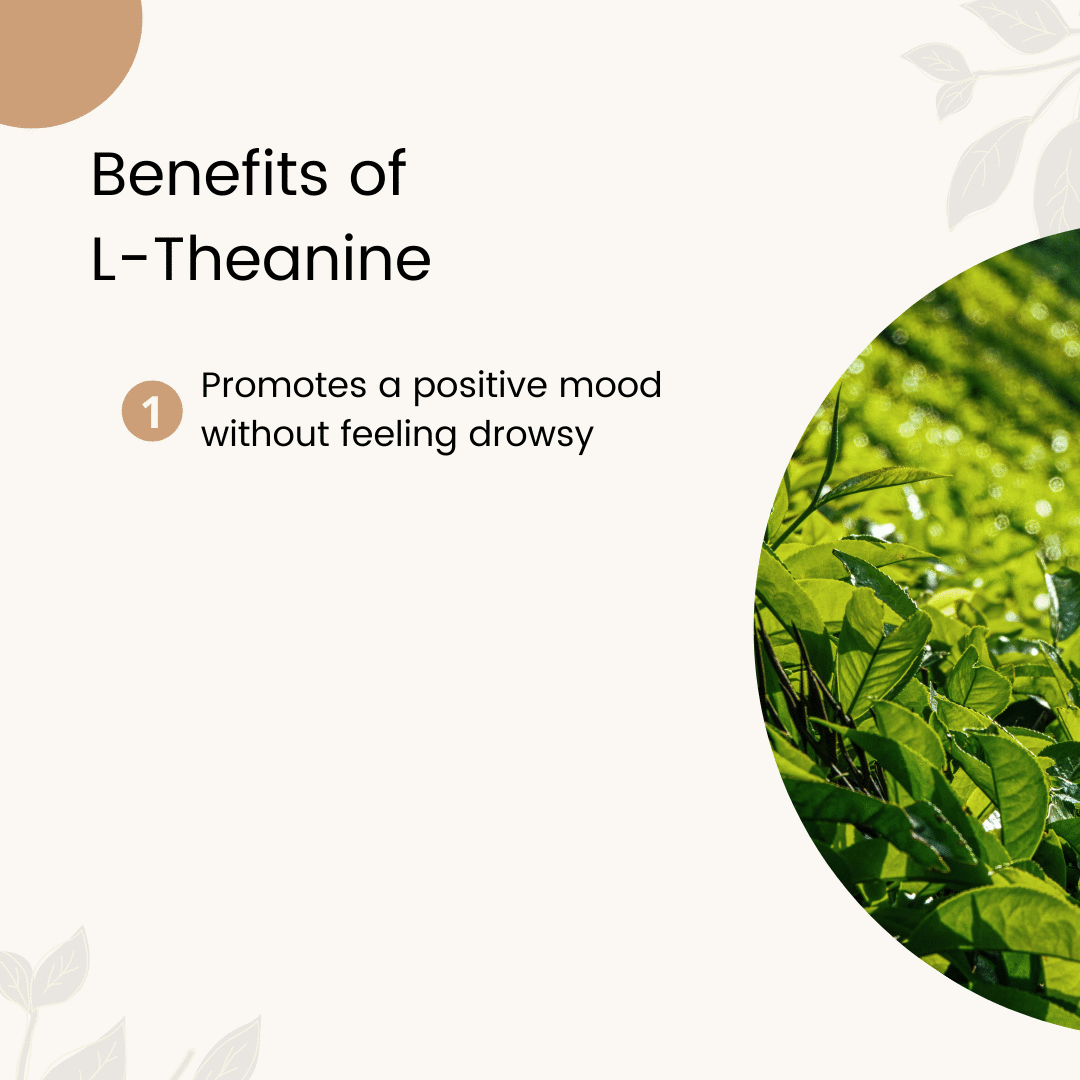 Numerous studies demonstrate that L-theanine can help you:***
↬ Relax without feeling drowsy
↬ Improve mood balance
↬ Control blood pressure
↬ Reduce overall feelings of anxiety and stress
Little wonder that L-theanine has the well-deserved reputation as "meditation in a pill".
And here's one more reason I love L-theanine…
It can help sharpen your mental focus as it breaks you out of the downward cycle of stress.
As demonstrated in a 2019 study at Japan's National Institute of Neuroscience,
L-theanine promotes greater mental sharpness and cognitive ability.*
So, if you're overwhelmed to the point where you're forgetting things and struggling to concentrate, you know what a godsend this would be.
I have just one more tip to share about L-theanine: be sure to get the best.
I recommend a patented form called Suntheanine®. It's an award-winning form renowned for its purity, potency, and effectiveness. And teamed with Sensoril® you can…
Slay the Stress Monster and Feel Like Yourself Again
I've been involved in the nutritional supplement world for more than 20 years. During that time, I've helped develop over 300 health and beauty formulas, and Prevention magazine named me "a leading innovator in the natural products industry."
My goal has always been to provide premium-quality supplements at affordable prices, and my NAOMI StressAdapt™ is a perfect example.
Other providers cut corners by using generic ingredients. You'll see that for yourself when you look around.
But these generics are often inferior-grade, diluted, and even substituted with undisclosed ingredients, according to the American Botanical Council. You have no way of knowing where they came from or how they were produced.*
Six Reasons Why NAOMI StressAdapt™ is a Superior Natural Stress Solution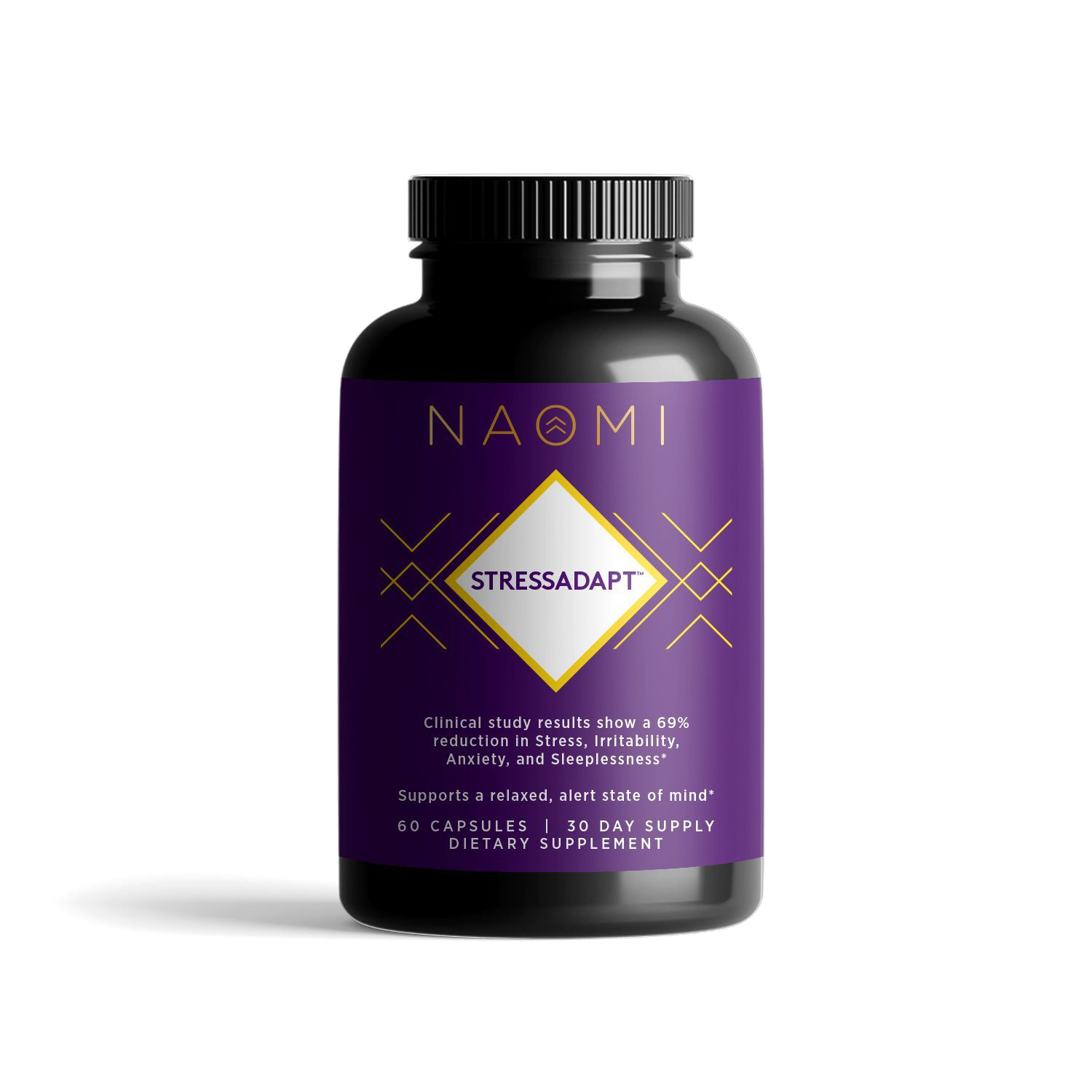 I encourage you to do your own research and when you do, you'll see why NAOMI StressAdapt™ is your best option. Here are six reasons why you can take it with confidence:
Premium-Quality Ashwagandha. You get premium-grade Sensoril® ashwagandha (250 mg) – the same dosage used in the landmark study I highlighted above. With up to 10X the active ingredient of some widely-advertised brands, Sensoril® has been clinically shown to reduce stress hormone cortisol by up to 24%.
100 mg of Suntheanine®. That's my #1 choice for L-theanine, the amino acid found in tea, with the well-deserved reputation as "meditation in a pill."
75 mg of RhodioLife®. This formula also includes RhodioLife® rhodiola rosea from 100% genuine Siberian Golden Root which is scientifically shown to promote dopamine and serotonin activity to help keep you on an even keel.*
50 mg of OciBest®. This formula is enhanced with OciBest® Holy Basil, which is scientifically shown to help reduce some of the worst effects of stress overload such as irritability and withdrawal, feelings of exhaustion and sleep problems.*
Quality You Can Trust. Product purity is always my promise to you. Each ingredient is carefully sourced from soil to capsule and produced in a state-of-the-art, FDA-inspected manufacturing facility here in the U.S.
Safe, Natural, and Effective. Each ingredient has a long history of traditional use around the world, and modern studies have demonstrated their effectiveness and overall safety.
PLUS: It's Affordable, Risk Free and Ships for Free. NAOMI StressAdapt™ is priced as low as $25 per bottle. It's not available in stores but ships to you for FREE and is back by my industry-leading 365-day guarantee. If you're not satisfied for any reason, you can return it anytime within one year of purchase for a full refund.
Get NAOMI StressAdapt For As Low As $25 Per Bottle + Free Shipping
ORDER TODAY!
Try It Yourself With My 365-Day Money-Back Guarantee
Too many of us try to "tough it out" when circumstances become overwhelming, but that's unhealthy, and deep down you know it.
You can be your strong, steady in control self again with help from NAOMI StressAdapt™. Within a few short weeks, you'll feel it working at its best to help you stay at your best.
Life is better when you can safely and naturally…
…Stop absorbing stress and internalizing your worries
…Reduce those feelings of overload and "overwhelmed"
…Restore your focus to the positive and enjoy a balanced happier mood
…Sleep better and think more clearly during the day
…Approach every day with a calmer, steadier perspective…
Feel the amazing power of Ashwagandha!
Your happiness is our #1 priority.
That's why our products are backed by our rock solid 365-day guarantee. If you have a problem, we will solve it. Refund it. Reship it. Whatever it takes. We're here for you. Happiness. Guaranteed.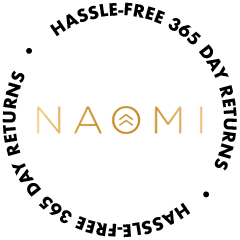 ⭐⭐⭐⭐⭐
"It's combination of ingredients are effective!!" - Eileen S.
⭐⭐⭐⭐⭐
"Great stuff! It really works well for my body." - Bruce S.
⭐⭐⭐⭐⭐
"I don't take is regularly but when I do it helps very well." - Paula W.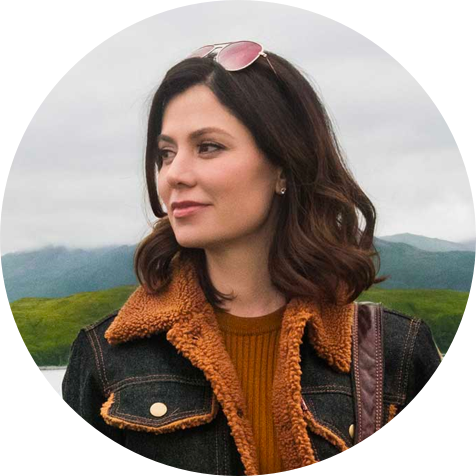 Naomi Whittel was born in Switzerland, educated in the U.S. and for over 20 years has been exploring the world to uncover the most potent and effective natural health solutions on earth. Named by Prevention magazine as a leading innovator in the natural products industry, she is a fierce advocate for empowering women to take control of their health and the health of their families. Naomi is the founder of Reserveage Nutrition, has served as CEO of TwinLab, and is the author of Glow15, the New York Times best-selling book on diet and healthy lifestyles, as well as High Fiber Keto. An avid fitness enthusiast, Naomi is the mother of four children and lives in Florida.
*The information contained above is for general consumer understanding and education, and should not be considered or used as a substitute for medical advice, diagnosis or treatment. This product is not an alternative to any prescription drug. If you are currently taking a prescription drug, consult your doctor before making any changes. These statements have not been evaluated by the Food and Drug Administration. This product is not intended to diagnose, treat, cure or prevent any disease.