Collagen
About 75-80% of your skin is comprised of collagen types 1 and 3. This sturdy, flexible protein provides structure and gives skin a firm, plump appearance. Past age 30, collagen degrades as production declines at a rate of about 1-2% per year. And at about age 50, the decline accelerates. The breakdown is visible in the form of fine lines, deep wrinkles and dullness.*
To help ramp up production, our age-defying formula combines collagen types 1 and 3, the types found in skin, with an advanced collagen dipeptide concentrate that delivers two powerful amino acids—PO and AG—that stimulate collagen synthesis. This concentrated form of collagen delivers 30 times the concentration of other forms for better absorption.*
Hyaluronic Acid
Found naturally in skin, this moisture-loving substance holds 1,000 times its weight in water. It locks in moisture at the surface. Our ingredient helps to rehydrate dull, dry texture and restore suppleness.*
Plant-Based Antioxidants
Our formula is enhanced with two powerful antioxidant blends that nudge skin's repair process and help fight wrinkles deep down. Beauty Complex delivers cranberry and pomegranate extracts. Anti-Aging Blend supplies resveratrol from wildcrafted knotweed and organic grapes.*
| | |
| --- | --- |
| | 2 veggie capsules daily |
| | Preferably with food |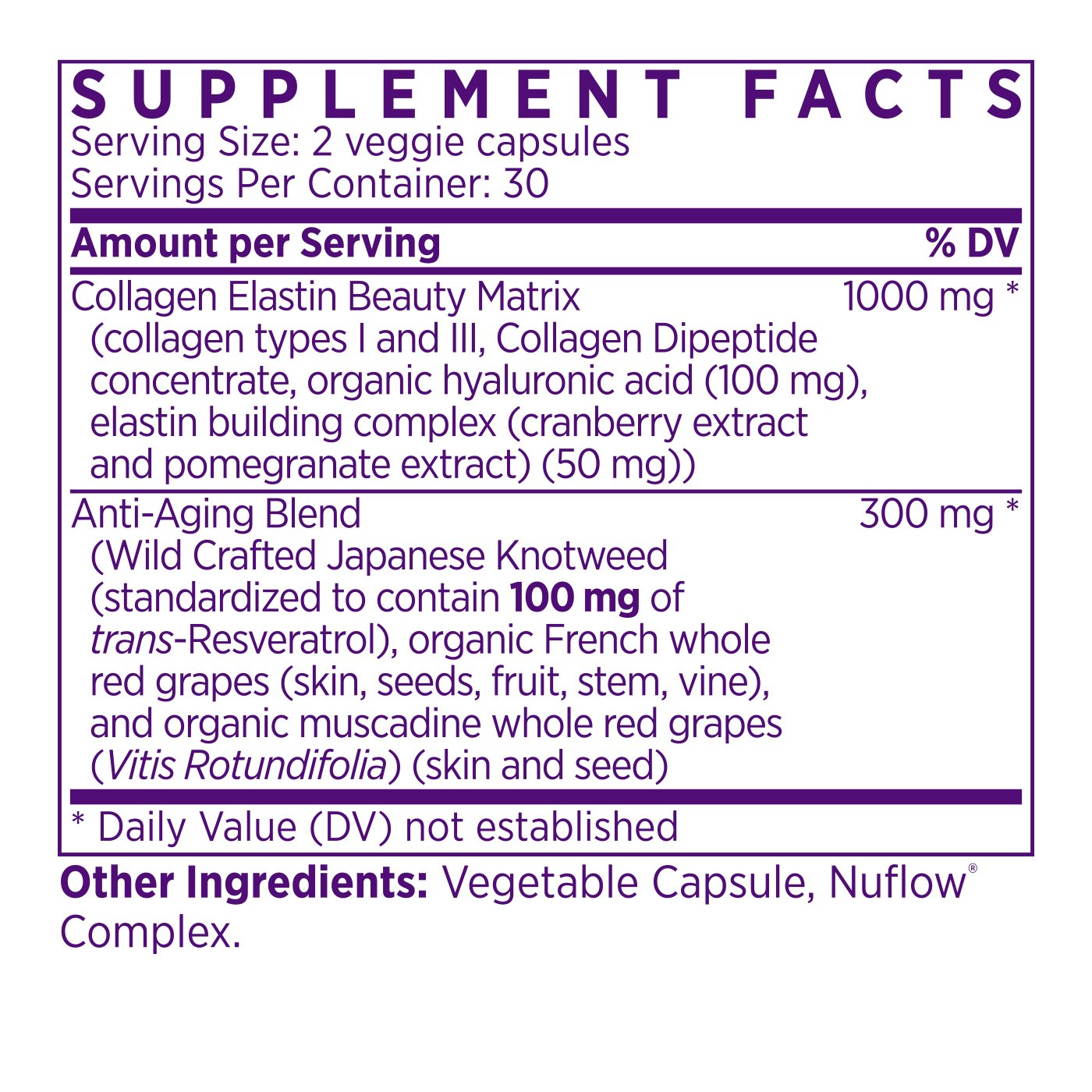 Whole—body Wellness
YOU CAN TRUST
NATURAL INGREDIENTS
LAB TESTED
365-DAY MONEY BACK GUARANTEE
FREE SHIPPING ON US ORDERS OVER $75
Reviews
50 and love my skin!
After hearing Naomi on a fav podcast, I switched to her products. I use both the collagen supplements and the skin care topicals. This dual approach makes sense to me and trust the safer ingredients than the high toxicity of what's on the market! Of course, I also do my best to eat well and get plenty of sleep.
Works like every other collagen
I've been taking this for a few months. My knees feel better but I don't notice a difference with my skin. Every collagen I've taken so far does the same thing. It's get 5 stars if the price was better
Greatest supplement
I have chronic dry skin in the winter but now that I've been taking the collagen ultra for 4 weeks and my skin is soft and no longer dry!
Great product
I love that I can take my collagen in a pill form