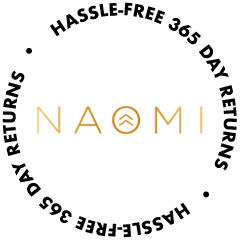 Happiness Guaranteed!!!
Your happiness is our #1 priority. That's why our products are backed by our rock solid 365-day guarantee. If you have a problem, we will solve it. Refund it. Reship it. Whatever it takes. We're here for you. Happiness. Guaranteed.
Powerful skin nourishment clinically shown to improve elasticity & reduce visible signs of aging
OMI WellBeauty™ Skin Nutrition supports younger-looking skin with a powerful combination of beauty proteins and premium nutrients that help renew and hydrate skin.
Reviews
Nice
After using the OMI Welli beauty supplement i have noticed a difference in my face .My face looks better .It doesn't look dull any more .It's easy to take .Just a little cup of the powder in my coffee in the morning.It has no taste to it
Good
To me this product is not tasteless as some reviewers have stated. It is tasteless if mixed in a juice or shake, however when mixed with water it definitely has a flavor. That being said I like the flavor. It is very mild. The ingredients seem to be of good quality and don't contain extra unnecessary fillers which is great. It is hard to know if it is making any improvements on my skin however as according to the package it takes 8 weeks to notice a difference.
Excellent Skin Nutrition
I wanted to try this out to see if I would like it. Well I really liked it a lot. This helps women that are starting to age and it helps with wrinkles and reduces the signs of aging. It's tasteless and you add it in your drink or food of choice. I recommend this brand and product.
Skin Helper
This skin helper has a couple of Collagen variety's in it along with, Vitamin C and Hyaluronic Acid. I really like the small scoop, but upon researching collagen, you need 2.5 grams up to 15 grams to help our skin and bones. This is a tash over 2.5 grams, a bit on the low end. I do not notice a smell using it, and it mixes quite well with my morning coffee. They say it takes a couple of months to see results. Fingers crossed!!