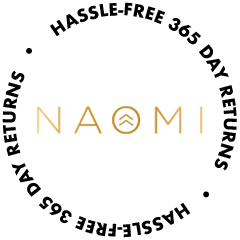 Happiness Guaranteed
Your happiness is our #1 priority. That's why our products are backed by our rock solid 365-day guarantee. If you have a problem, we will solve it. Refund it. Reship it. Whatever it takes. We're here for you. Happiness. Guaranteed.
Frequently Asked Questions
How is Immune Multivitamin Women's Complete different from other multivitamins?
This is the only daily formula to deliver the benefits of a high-quality multivitamin with powerful immune system support. It uses bioavailable nutrients your body can easily digest and absorb to balance your nutrition and support a healthy heart, brain, bones, nerves and eyes, including active, pre-converted forms of vitamin B12 and folic acid; buffered, non-acidic vitamin C, natural forms of vitamins D3 and E, and chelated iron that is gentle on your stomach and offers 3X the absorption compared to other forms.
Will this product help with allergies?
According to a study on our formula's patented, immune-boosting ingredient, Wellmune®, published in Food Science and Nutrition, participants who took this powerful beta glucan for 4 weeks experienced a reduction in symptoms and discomfort associated with allergies, and participants reported improvements in sleep, mood and overall wellbeing.*
Do I take this multivitamin on an empty stomach?
For best results and optimal absorption, take our multivitamin with a balanced meal that includes healthy fat. Many nutrients are synergistic, so they're best absorbed when paired with others. Additionally, dietary fat promotes absorption of fat-soluble micronutrients, including vitamins A, D, E and K, as well as certain antioxidants.
Will this iron upset my stomach?
It's gentle enough for daily use. This formula features a fully-chelated form of iron, called Ferrochel®, that works by binding the mineral to glycine, an amino acid, making it less reactive and easier for you to digest without causing gastric upset. And it delivers up to 3X better absorption. Many common multivitamins use less expensive, non-chelated iron that's hard to digest and poorly absorbed. For enhanced bioavailability and results, take our multivitamin with food.