Taking Cholesterol-Lowering Statins?
Learn how statin medications rob you of this energy-boosting antioxidant.

While nature provides us with many powerful antioxidants for improving heart health, promoting healthy aging and even weight loss, there is only one energizing antioxidant that the human body produces to support life itself.
CoQ10, or Coenzyme Q10, is a remarkable, naturally occurring antioxidant found inside the mitochondria of virtually every cell in your body that helps fire up these energy-producing cellular power plants.
Cells demand a steady supply of CoQ10 to help carry out the normal functions that keep you active, alive and well. And it is essential for helping cells repair damage and continue to divide and rejuvenate.
From your heart, brain and nervous system to your energy and physical performance, just about every health system in your body depends on CoQ10, which is why so many men and women over the age of 50 are so often shocked to discover that a decline of CoQ10 production can be a significant factor in many "common" everyday discomforts.
Even more alarming is the revelation that many widely used medications including cholesterol-lowering statins, acid-blockers, anti-depressants and beta-blockers can make CoQ10 depletion much worse.
I'm Naomi Whittel, New York Times bestselling author and health advocate with an insatiable curiosity for the healing power of nature.
I have spent the past two decades traveling the world to find the most potent and effective natural health solutions available. My friend, Dr. Sanjay Gupta, has called me a "wellness warrior" because of the impact I have had in bringing natural health remedies from around the world to people like you.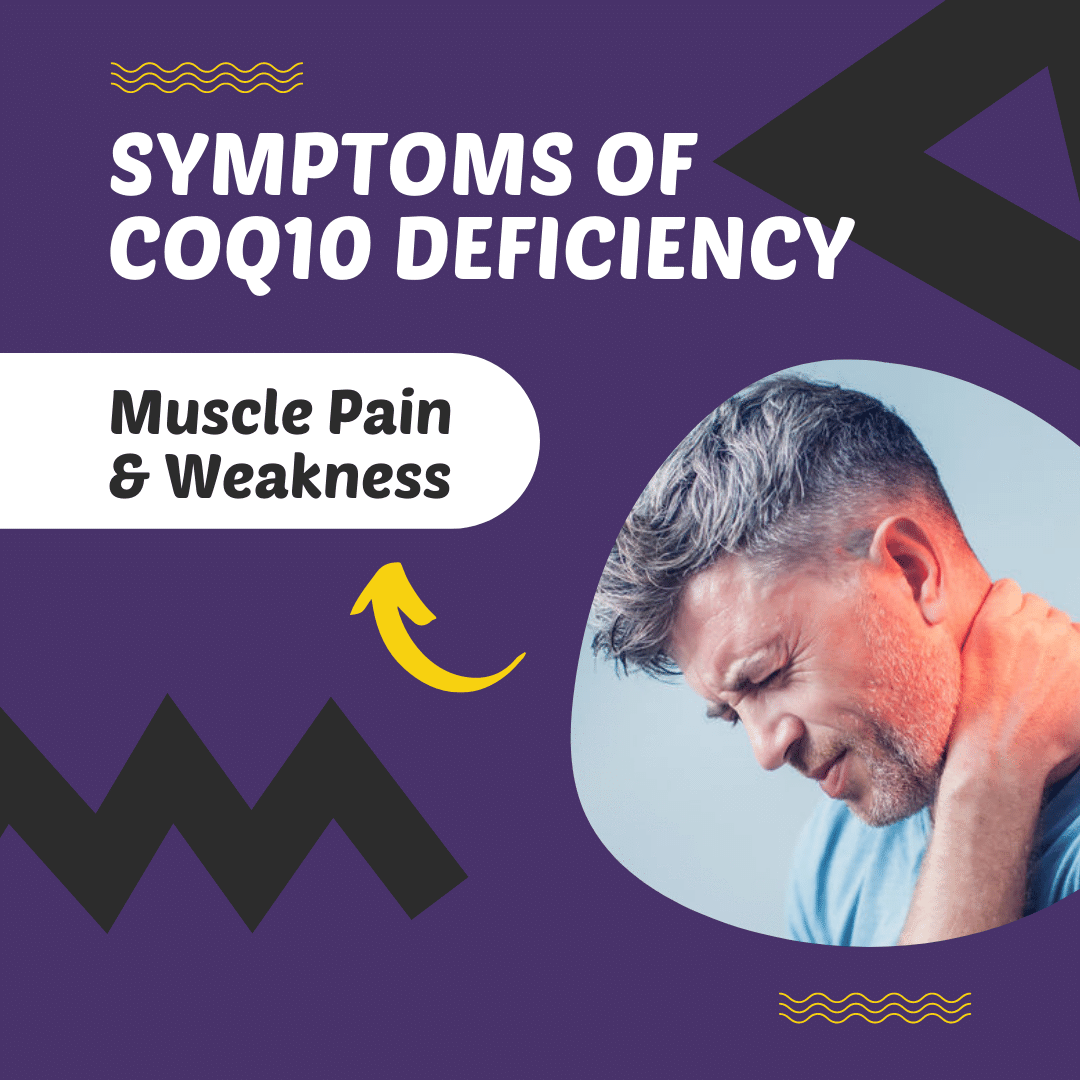 Every day, millions of adults over the age of 50 dismiss these everyday discomforts as age-related wear and tear:
• Muscle weakness
• Achy joints
• Fatigue
• Frequent headaches
If you're experiencing any of these, please don't ignore these signs of declining CoQ10 levels.*
When CoQ10 Levels Dip, Your Health Is At Risk
Your health is only as strong as your cells. So it is no surprise that this energizing antioxidant is in constant demand. CoQ10 levels are highest in organs with high rates of metabolism, meaning they consume a lot of energy to maintain healthy function—especially your heart, brain, liver and kidneys.
If cardiovascular health is a specific concern for you, you should know that the heart uses CoQ10 to transfer energy and protect itself from free radical damage caused by reactive oxygen species (ROS), an especially destructive type of free radical.
According to scientific experts at the Mayo Clinic, CoQ10 depletion from medications like statins can lead to serious cardiovascular issues.* That's not surprising since CoQ10 is so highly concentrated in your heart.
CoQ10 supports heart health in a number of ways, including reducing triglycerides and balancing blood pressure.**
And CoQ10 as a powerful antioxidant and supporter of vascular function, may help promote a healthier brain as you age, too. Preliminary studies show promising results for supplemental CoQ10 and cognition.*
Why Doctors Recommend CoQ10 to Patients Taking Statins
As you age, your body's natural ability to produce CoQ10 declines. And by age 70, your natural CoQ10 levels may be 50% lower than they were when you were a young adult!*
And if you're on statins to manage high cholesterol, your doctor has probably already made you aware that CoQ10 levels may take a hit and perhaps has recommended that you take a CoQ10 supplement.
The reason is that researchers have made a startling revelation about cholesterol-lowering statins and certain other medications such as some acid-blockers, anti-depressants, beta-blockers and some used to control blood sugar and blood pressure: they have been found to accelerate the depletion of CoQ10.**
With an astounding 67% of Americans between the ages of 50-64 taking at least one medication on a regular basis, and this percentage rising to nearly 90% of those over 65, CoQ10 depletion is a huge concern when it comes to maintaining the healthy levels you need for your heart, brain and overall energy levels.*
When you consider the importance of CoQ10 for your heart and brain, the age-related natural decline in CoQ10—plus the accelerated depletion that statins and other medications can cause—taking a high-quality CoQ10 supplement can make a significant difference in your ability to stay active and maintain overall wellness…but only if you can absorb it.
Powerful, Easy-to-Absorb CoQ10 at an Affordable Price
Many CoQ10 supplements are poorly absorbed, either due to being low-quality that the body cannot convert or a form of CoQ10 that cannot withstand the gut's harsh acidic environment. And others simply don't offer research-backed doses known to deliver benefits.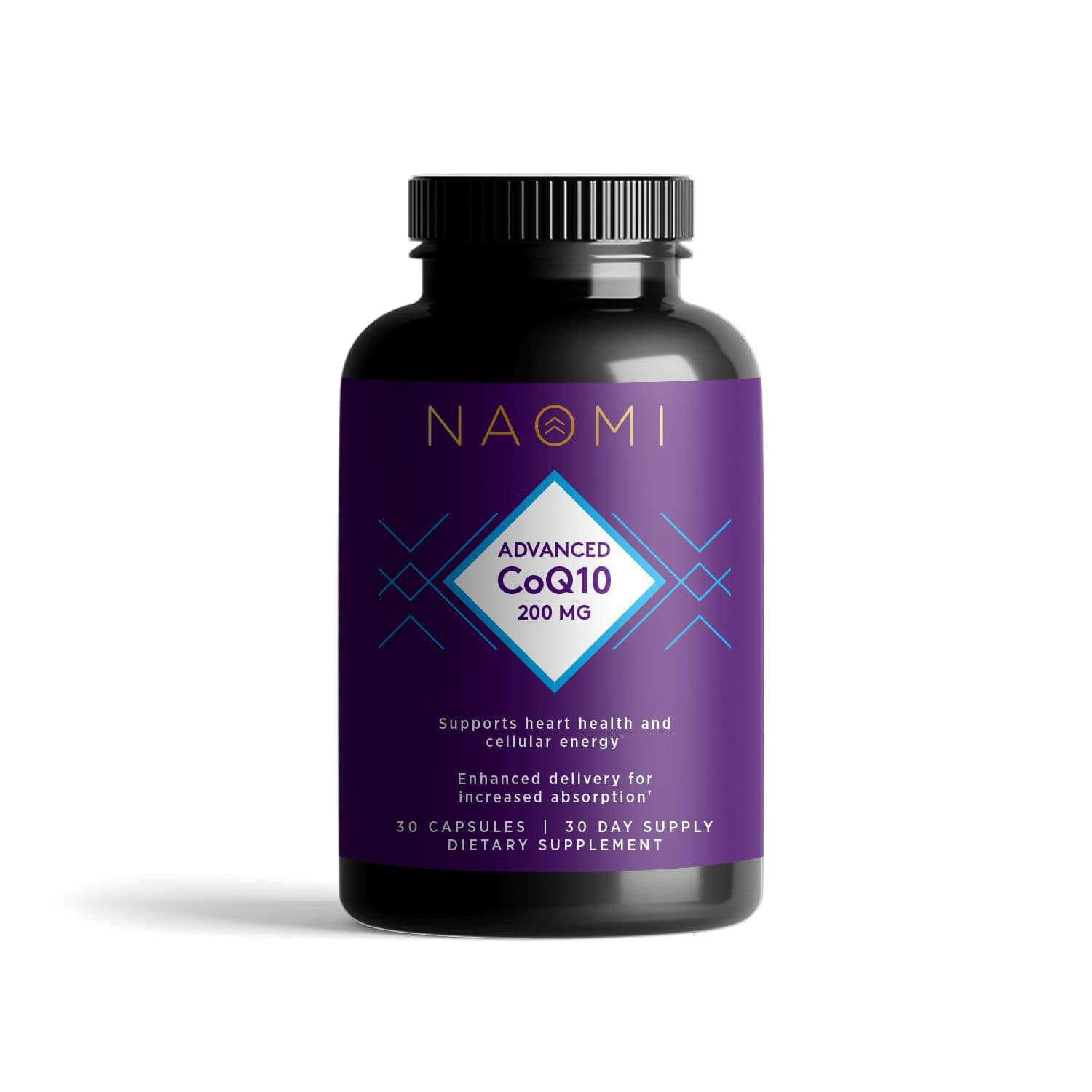 That's why I created NAOMI Advanced CoQ10—a cutting-edge formula that helps restore the stamina-boosting antioxidant that aging and statin therapy and other medications can deplete.
NAOMI Advanced CoQ10 delivers 200 mg of highly-absorbable Liposomal CoQ10—this is double the dose of CoQ10 found in many highly-advertised formulas!
My liposomal CoQ10 formula is the energizing antioxidant that every cell in your body craves! And here are 3 reasons why:
1. Contains 200 mg of Highly Absorbable Liposomal CoQ10: This formula contains a double strength dose of 200 mg of Liposomal CoQ10, which is complexed with non-GMO sunflower lecithin, a plant-based lipid that enhances stability and absorption. As one of the most bioavailable CoQ10 ingredients available, it can survive the gut and be carried to your cells where it can deliver optimal benefits for your heart, brain and stamina.
2. Quality You Can Trust: NAOMI Advanced CoQ10 is manufactured here in the U.S.A. in an FDA regulated facility with non-GMO ingredients and is rigorously tested for heavy metals and other contaminants.
3. Affordable, Risk Free and Ships for Free: NAOMI Advanced CoQ10 is priced as low as $20 per bottle—an incredible price you won't find on a CoQ10 formula that meets my strict standards of quality. It's not available in stores but it ships for free and comes with an amazing 365-day guarantee! If you are not satisfied for any reason, send it back within one year of purchase for a full refund.
Get NAOMI Advanced CoQ10 For As Low As $20 Per Bottle + Free Shipping
ORDER TODAY!
Feel the Difference a Healthy Level of CoQ10 Can Make
I hope by now you can fully understand why I firmly believe that CoQ10 is deserving of a place in your daily health regimen with thousands of scientific studies documenting its amazing health benefits.
Once NAOMI Advanced CoQ10 builds up in your body to clinically beneficial levels, you'll really feel it working. Here's what you can expect:
• Restored healthy CoQ10 levels
• Significant boost in your energy and stamina
• Less muscle and joint soreness
• Improved triglyceride and blood pressure levels
Your happiness is our #1 priority.
That's why our products are backed by our rock solid 365-day guarantee. If you have a problem, we will solve it. Refund it. Reship it. Whatever it takes. We're here for you. Happiness. Guaranteed.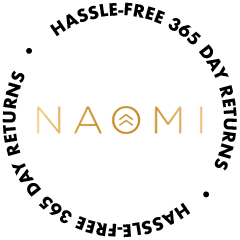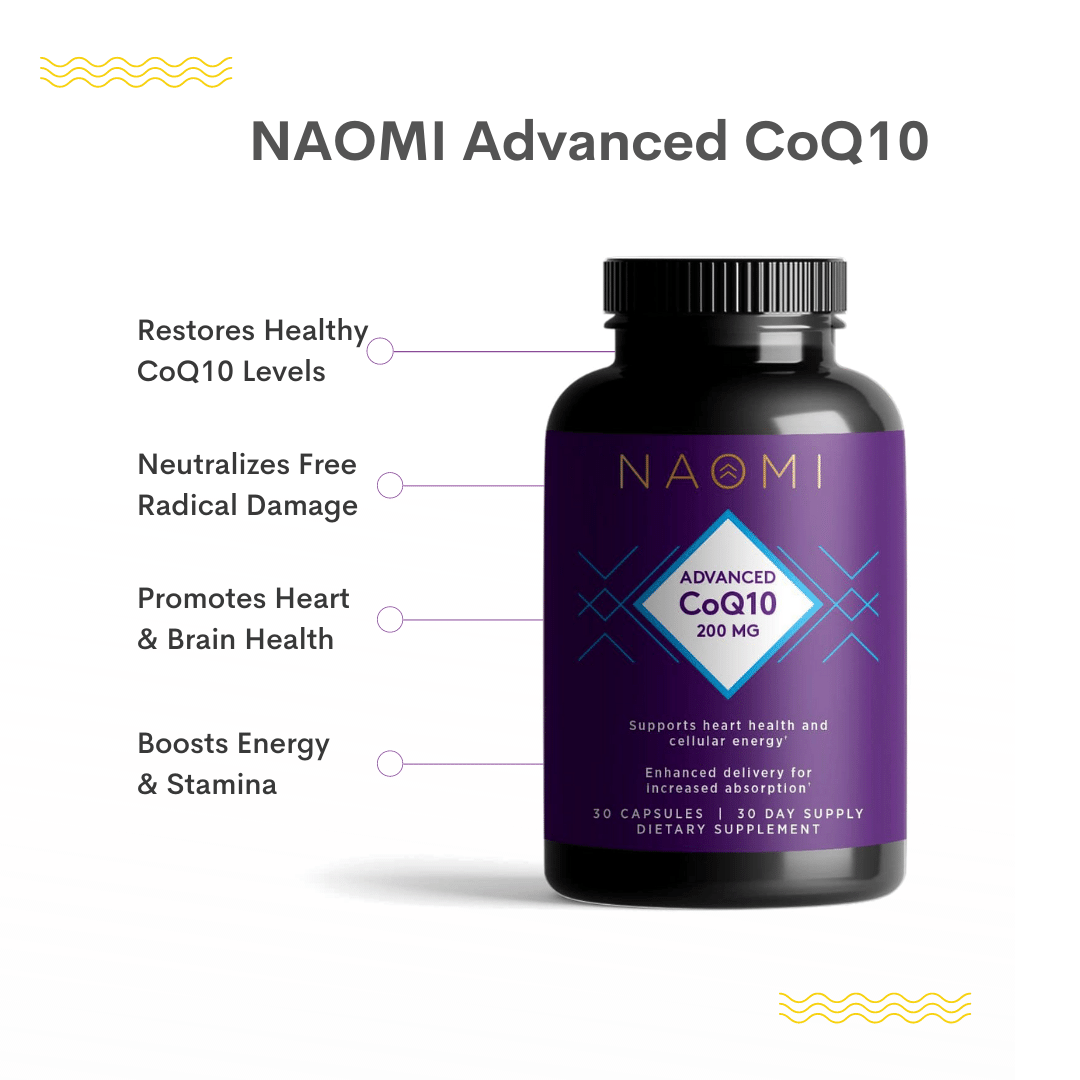 CoQ10 is the energizing antioxidant every cell needs to fight free radical damage
in the heart, brain, muscles and joints.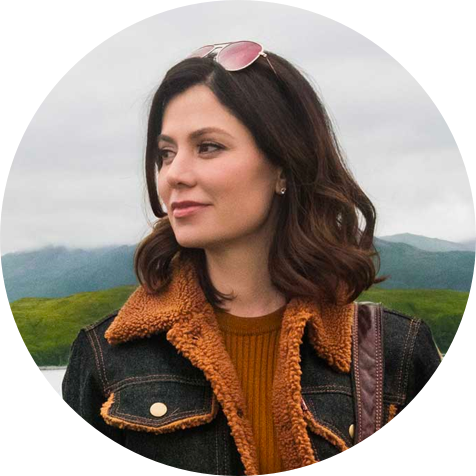 Naomi Whittel was born in Switzerland, educated in the U.S. and for over 20 years has been exploring the world to uncover the most potent and effective natural health solutions on earth. Named by Prevention magazine as a leading innovator in the natural products industry, she is a fierce advocate for empowering women to take control of their health and the health of their families. Naomi is the founder of Reserveage Nutrition, has served as CEO of TwinLab, and is the author of Glow15, the New York Times best-selling book on diet and healthy lifestyles, as well as High Fiber Keto. An avid fitness enthusiast, Naomi is the mother of four children and lives in Florida.
*Statements on this website have not been evaluated by the Food and Drug Administration. Any products discussed or advertised are not intended to diagnose, treat, cure or prevent any disease. Testimonial results are not typical. Customers may have received a gift certificate after submitting their testimonial. If you are pregnant, nursing, taking medication, or have a medical condition, consult your physician before using any dietary supplement.