NAOMI Activated Vitamin D
Scientifically shown to enhance absorption & boost vitamin d levels
SKU: VDMAG1000-ACQ-3Bottles
★★★★★ 10 reviews
NAOMI Activated Vitamin D features 5000 IU of Vitamin D3, the natural form of vitamin D your body produces in response to sunlight. It includes 250 mg of magnesium to enhance the bio-availability of vitamin D as well as providing additional health benefits including relief from muscle tension and spasms which promote improved sleep quality.*
What It Does
Promotes optimal immune system function*
Boost physical energy and mental clarity*
Balances mood*
Relieves muscle tension and spasms*
Supports healthy blood pressure*
Supports healthy cardiovascular function*
---
BUY 2, GET 1 FREE
Save $20 when you order two tubs!
Free Shipping on US orders
Hassle-Free 365 Day Returns
Safe Checkout Guaranteed
100% happiness guarantee
Your happiness is our goal. That's why we formulate products with clean, potent and clinically-studied ingredients to ensure real results. But we understand that every body is different and if you're not happy, just let us know and we'll refund your money. Simple as that.
★★★★
Gwyndolyn Sullivan (Verified Buyer 11/07/2020)
I take the Vitamin D along w/Astaxanthin so really can't say which one is doing the most. But I definitely have more energy and stamina than before, brain fog has cleared up, just a general sense of well being.
★★★★★
Capt. Sam K Kumaran (Verified Buyer 11/06/2020)
I was severely allergic to high dosage of Vitamin D. like 5000 mg. But with magnesium, there were no Allergic reactions. Thank you Naomi Whittel
★★★★★
Debra Nieves (Verified Buyer 11/05/2020)
I am happy that these capsule of the Activated Vitamin D have not caused any issues with my stomach
★★★★★
Anna Gabelman (Verified Buyer 11/05/2020)
Love it!
★★★★★
Alberta Perry (Verified Buyer 11/05/2020)
★★★★★
Engidawork Woldegiorgis (Verified Buyer 11/05/2020)
★★★★★
Jacky Castets (Verified Buyer 11/02/2020)
★★★★★
m clay (Verified Buyer 11/01/2020)
★★★★★
Jame Otto (Verified Buyer 10/31/2020)
★★★★★
Donna joy Matter (Verified Buyer 10/30/2020)
I love it Awesome thank you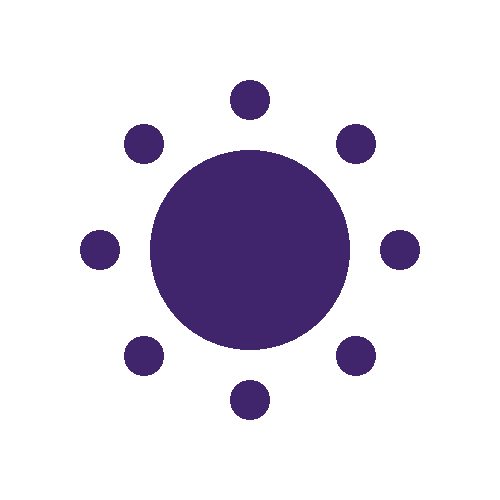 The human body only produces vitamin D in response to ultraviolet rays. And while our bodies are designed to spend most of our time outdoors, the majority of American adults are spending more and more of their time confined indoors at home these days.
And to make matters worse, public health officials have been urging people not to go out in the sun without first slathering themselves with sunscreen. But sunscreens block vitamin D production.
Over 40% of all Americans have low levels of vitamin D, and this deficiency rate is even higher among women. And nearly everyone struggles to maintain healthy vitamin D levels during the colder months of the year.
There are only two ways to get vitamin D in the amounts you need for optimal health:

1) One hour or more per day of direct sun exposure (without sunscreen)

2) Daily vitamin D supplementation

For most people, a vitamin D supplement is necessary to reach healthy levels, but you can't ignore the critical role the essential mineral magnesium plays in vitamin D absorption.
Simply put, the bioavailability of vitamin D depends on magnesium. The enzymes in the liver and kidneys that enable vitamin D metabolism can't work without sufficient amounts of magnesium to draw upon.
And research shows that up to 50% of adults are magnesium deficient. So an effective vitamin D supplement must include a research based dose of magnesium in order to enjoy all of the health benefits vitamin D can provide.
Take 2 veggie capsules daily, preferably with food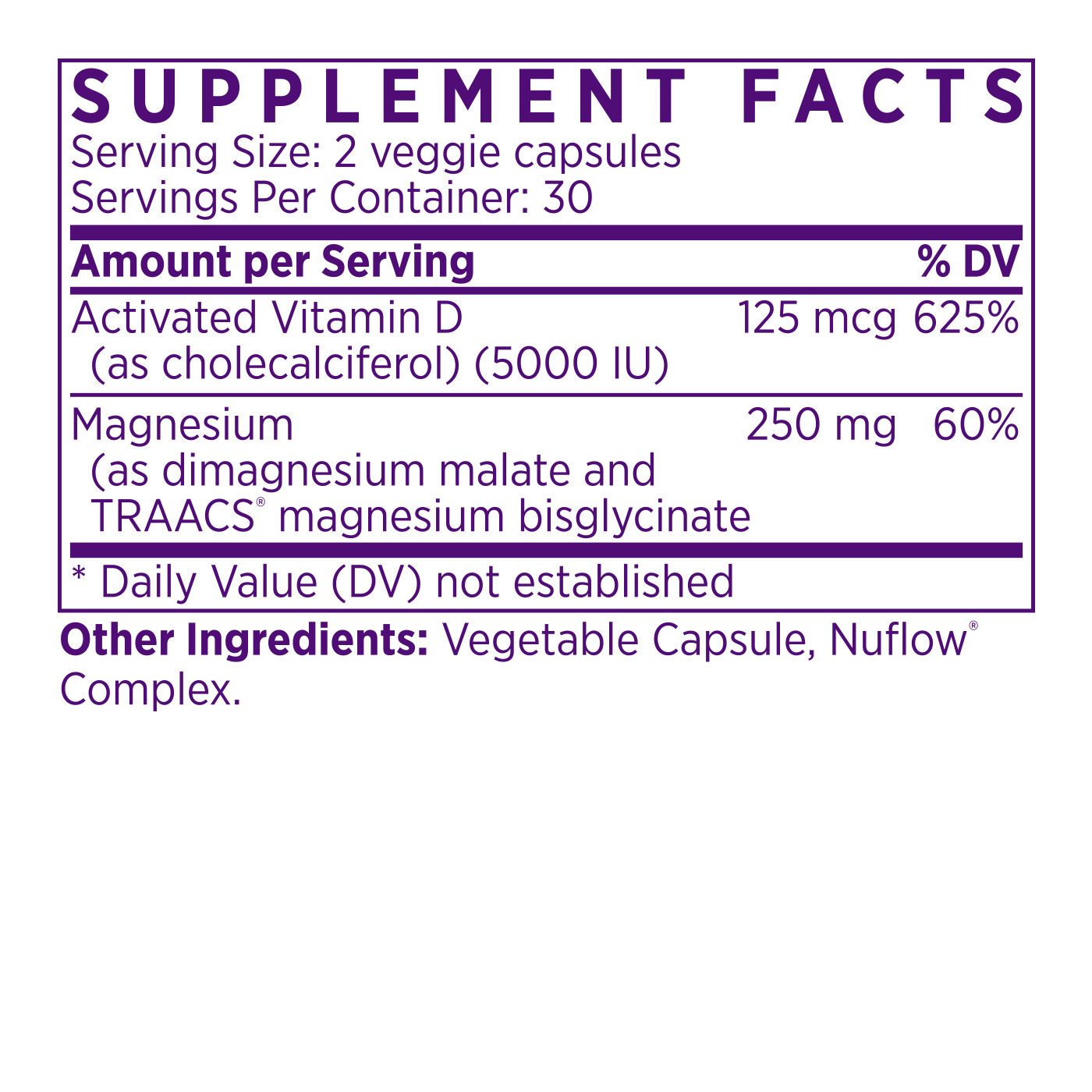 Whole—body Wellness
YOU CAN TRUST
NATURAL INGREDIENTS
LAB TESTED
365-DAY MONEY BACK GUARANTEE
FREE SHIPPING