Typical melatonin supplements—the kind that are widely available in most grocery and discount stores—peak in your body 3-4 hours after you take them. They may help you fall asleep, but after a few hours, you may find yourself wide awake, tossing and turning, desperately trying to get back to sleep.*
SleepAdapt features a total of 3 mg of dual-action melatonin. You get 1.5 mg of regular melatonin to help you fall asleep quickly plus 1.5 mg of delayed-release melatonin to help you stay asleep. The key is taking both forms of melatonin together shortly before bedtime.
SleepAdapt also includes 125 mg of PharmaGABA®, a patented form of natural GABA that's been clinically shown to start working in just 30 minutes to help quiet the mind to promote better sleep quality.
Together, these science-backed ingredients will help you enjoy restful, satisfying sleep and wake up feeling refreshed. SleepAdapt is non-habit forming, side effect-free and does not cause morning drowsiness!*
| | |
| --- | --- |
| | 1 veggie capsule |
| | 20-30 minutes before bedtime |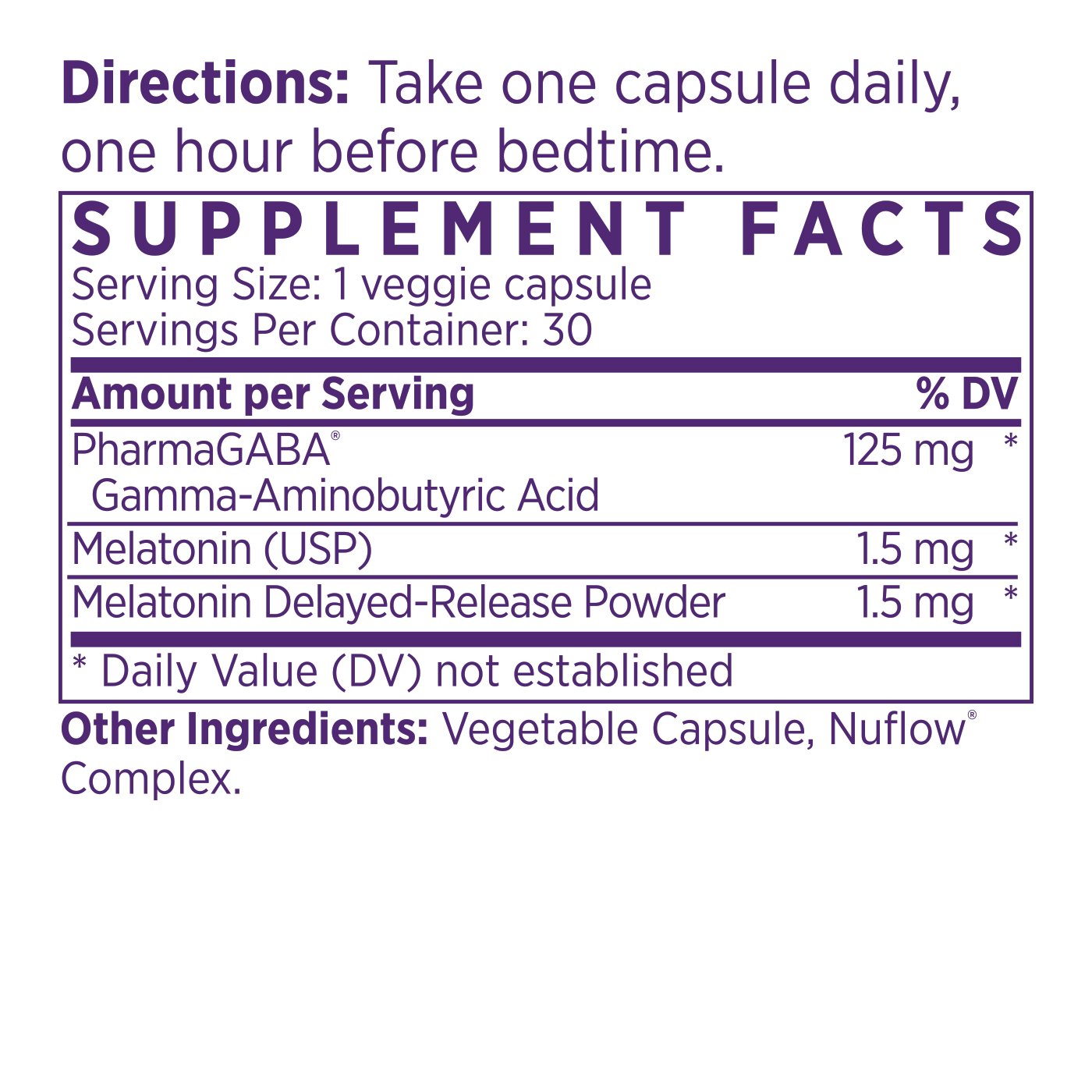 Whole—body Wellness
YOU CAN TRUST
NATURAL INGREDIENTS
LAB TESTED
365-DAY MONEY BACK GUARANTEE
FREE SHIPPING ON US ORDERS OVER $75