NAOMI Mighty Mg
Gentle & More Absorbable Magnesium
SKU: MAGHA01-ACQ-3Bottles
Up to 70% of adults are deficient in magnesium, an essential mineral that is involved in over 600 vital metabolic reactions throughout your body. Every cell in your body contains and needs magnesium. Mighty Mg is a powerful magnesium formula featuring a blend of magnesium malate and magnesium glycinate making our formula easier on your digestive tract than other widely available forms of magnesium and these forms of magnesium have been scientifically shown to be 250% better absorbed.*
What It Does
Boosts overall cardiovascular health*
Promotes healthy blood pressure*
Promotes restful sleep*
Supports stronger, healthier more resilient bones*
Reduces muscle cramping, tension and tingling*
Promotes mental focus and calmness*
---
BUY 2, GET 1 FREE
Save $25 when you order two tubs!
Free Shipping on US orders
Hassle-Free 365 Day Returns
Safe Checkout Guaranteed
100% happiness guarantee
Your happiness is our goal. That's why we formulate products with clean, potent and clinically-studied ingredients to ensure real results. But we understand that every body is different and if you're not happy, just let us know and we'll refund your money. Simple as that.
There are many forms of magnesium. Three of the most common forms, magnesium oxide, magnesium citrate and magnesium carbonate, can be very rough on the digestive system and hard for the body to absorb.
Mighty Mg features a blend of magnesium malate and magnesium glycinate, which are much gentler on the digestive tract and provide a wide array of health benefits to promote a healthier cardiovascular system, stronger bones, optimal brain function and balanced mood. Together, these two potent forms of magnesium have been scientifically shown to be provide better absorption by 250% than other types of magnesium commonly found in many widely available magnesium supplements.*
Take 2 veggie capsules daily, preferably with food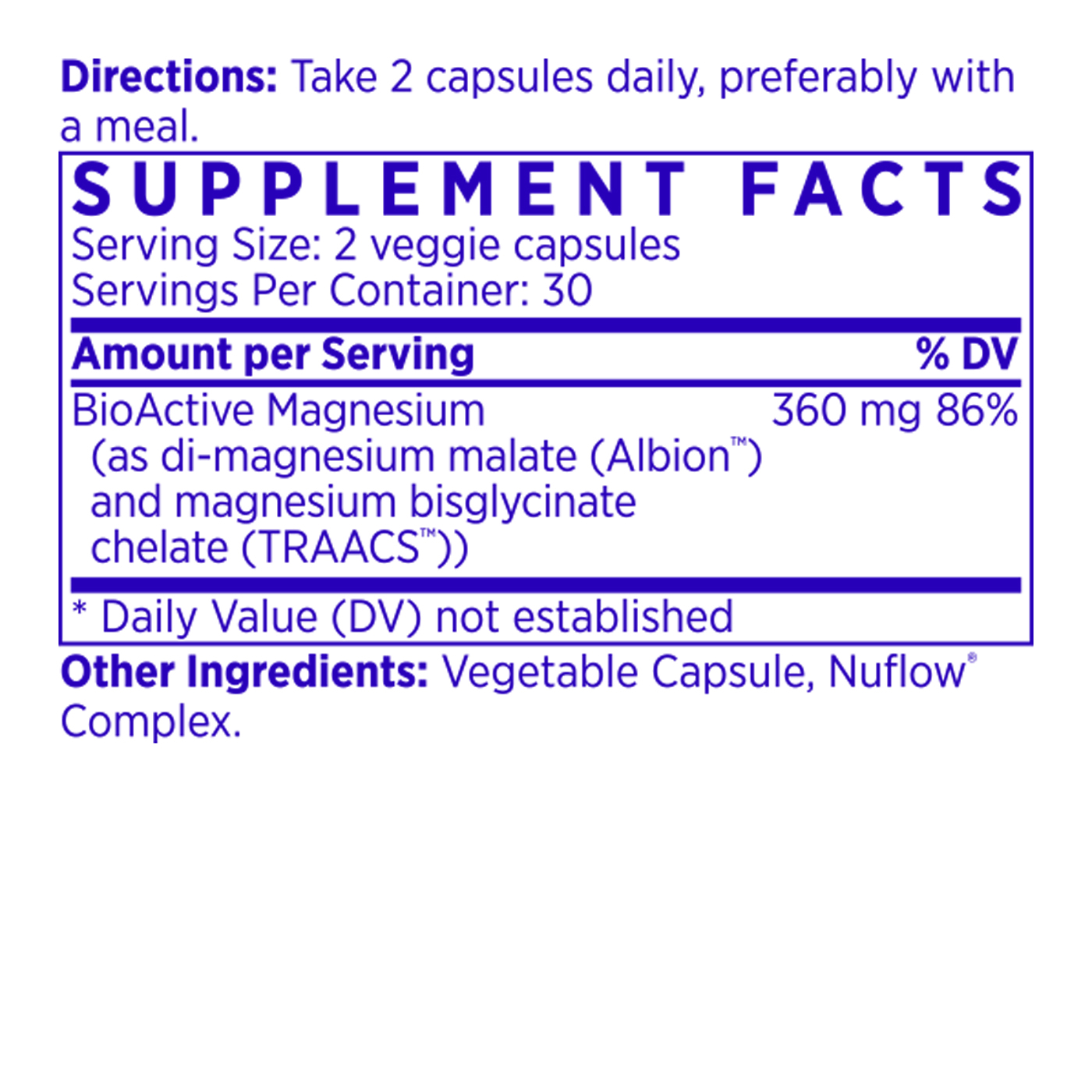 Whole—body Wellness
YOU CAN TRUST
NATURAL INGREDIENTS
LAB TESTED
365-DAY MONEY BACK GUARANTEE
FREE SHIPPING