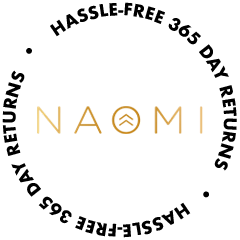 Happiness Guaranteed
Your happiness is our #1 priority. That's why our products are backed by our rock solid 365-day guarantee. If you have a problem, we will solve it. Refund it. Reship it. Whatever it takes. We're here for you. Happiness. Guaranteed.
Frequently Asked Questions
How is Skin Multivitamin Women's Complete different from other multivitamins?
This premium formula is a more efficient multivitamin, because it uses high-quality forms of nutrients your body can easily digest and absorb to balance your nutrition and support healthy skin, bones, cognition and vision. This includes buffered vitamin C and chelated iron that is gentle on your stomach, natural forms of vitamins D3 and E, and active, pre-converted forms of vitamin B12 and folic acid. Plus, it offers skin nutrition you won't find anywhere else with our exclusive BeautyArmor UV®, clinically shown to reduce wrinkles and improve elasticity.
Can this formula replace my sunscreen?
No nutritional supplement is a substitute for applying topical sunscreen to protect you from sunburns. And Skin Multivitamin Women's Complete complements your sun protection routine from the inside with BeautyArmor UV®, a scientifically studied antioxidant blend of Mediterranean extracts that helps minimize the effects of UVB exposure that can lead to wrinkles, loss of elasticity, redness and dryness.
Will this iron upset my stomach?
No, it's gentle enough for daily use. This formula features a fully-chelated form of iron, called Ferrochel®, that works by binding the mineral to glycine, an amino acid, making it less reactive and easier for you to digest without causing gastric upset. And it delivers up to 3X better absorption. Many common multivitamins use less expensive, non-chelated iron that's hard to digest and poorly absorbed. For best results and optimal absorption, take multivitamins with food.
How does this multivitamin make periods more comfortable?
Iron is a mineral your body uses to make oxygen-carrying proteins that give you energy, help you focus and balance your mood—all of which can be compromised at different points in your cycle. During your period, you can lose anywhere from 3-24 mg of iron every month! This multivitamin helps build-up iron stores and supports mood-balancing neurotransmitters. Plus, vitamin C and B-vitamins including folic acid help build blood, zinc helps ease period cramps, and chaste berry extract supports premenstrual balance.