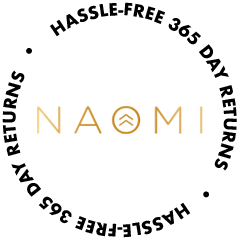 Happiness Guaranteed
Your happiness is our #1 priority. That's why our products are backed by our rock solid 365-day guarantee. If you have a problem, we will solve it. Refund it. Reship it. Whatever it takes. We're here for you. Happiness. Guaranteed.
Frequently Asked Questions
How is Skin Multivitamin Women's Complete 45+ different from other multivitamins?
This premium formula is a more efficient multivitamin, because it uses high-quality forms of nutrients your body can easily digest and absorb to support your foundation of health, including healthy skin, bones, cognition and vision. It includes buffered vitamin C that is gentle on your stomach, natural forms of vitamins D3 and E, and active, pre-converted forms of vitamin B12 and folic acid. Plus, it offers skin nutrition you won't find anywhere else with our exclusive BeautyArmor UV®, clinically shown to reduce wrinkles and improve elasticity. This formula does not contain iron.
Can this formula replace my sunscreen?
No nutritional supplement is a substitute for applying topical sunscreen to protect you from sunburns. Skin Multivitamin Women's Complete 45+ complements your sun protection routine from the inside with BeautyArmor UV®, a scientifically studied antioxidant blend of Mediterranean extracts that helps minimize the effects of UVB exposure that can lead to wrinkles, loss of elasticity, redness and dryness.
Do I take this multivitamin on an empty stomach?
For best results and optimal absorption, take our multivitamin with a balanced meal that includes healthy fat. Many nutrients are synergistic, so they're best absorbed when paired with others. Additionally, dietary fat promotes absorption of fat-soluble micronutrients, such as vitamins A, D, E and K, as well as certain antioxidants.
Reviews
Skin Multivitamin Women's 45+ Complete