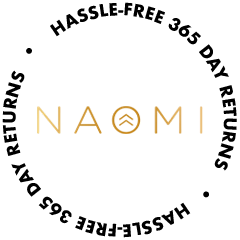 Happiness Guaranteed!!!
Your happiness is our #1 priority. That's why our products are backed by our rock solid 365-day guarantee. If you have a problem, we will solve it. Refund it. Reship it. Whatever it takes. We're here for you. Happiness. Guaranteed.
Reviews
Good tasting reds
I like the super reds lemonade. ingredients are what I need without those that I don't need. Doesn't dissolve completely but that doesn't keep me from enjoying the benefits.
This is my favorite product from Naomi
I drink this at least 2 times a day- I am not a water drinker and need some flavor in order to stay hydrated. This is refreshing and it's good for me- so I am more hydrated than ever. Bonus on the energy and heart benefits.