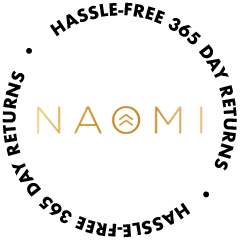 Happiness Guaranteed!!!
Your happiness is our #1 priority. That's why our products are backed by our rock solid 365-day guarantee. If you have a problem, we will solve it. Refund it. Reship it. Whatever it takes. We're here for you. Happiness. Guaranteed.
Frequently Asked Questions
Can I take Citrus Bergamot and Advanced CoQ10 together?
Yes. Each formula supports cardiovascular function naturally and in different ways. Citrus Bergamot is formulated with a clinically researched extract that has been shown to improve heart health markers, including lipids, blood pressure and blood-sugar levels. While Advanced CoQ10 supplies co-enzyme-Q10, a nutrient that cells need for energy, but can be depleted especially by many common heart health medications.
I'm on cholesterol-lowering statins. Can I use these products?
Because some statin medications can have an interaction with grapefruit and related citrus, it is best to check with your doctor or pharmacist before taking this product in conjunction with a statin medication.
How long before I see results?
As with many nutritional supplements, it can take a little time for the active compounds to build up in your system and start producing results. The clinical research on citrus bergamot demonstrates significant improvements in cardiovascular risk factors as measured after taking it daily for 30 days. For CoQ10 benefits, it can take 4-8 weeks to experience increased energy and stamina, and up to 12 weeks to reduce blood pressure.
Reviews
Love this I feel so much better