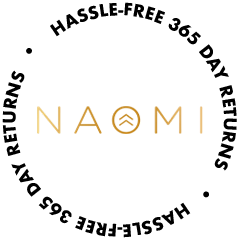 Happiness Guaranteed!!!
Your happiness is our #1 priority. That's why our products are backed by our rock solid 365-day guarantee. If you have a problem, we will solve it. Refund it. Reship it. Whatever it takes. We're here for you. Happiness. Guaranteed.
Reviews
Love it
I don't have cravings with this product and feel more in control of my diet.
Need more time
I haven't really noticed any weight loss after 1 month. No difference in belly fat either. I don't think the products are bad, maybe my body just needs more time for them to work properly.
Bye Bye Fat Duo
I think this may be helping a little I have lost 3 pounds over the last 60 days but nothing like what you stated I could lose 14 pounds.
Product must have too much caffeine. It kept me awake all night.