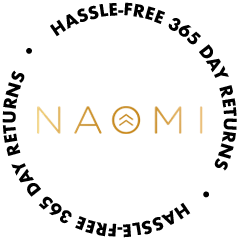 Happiness Guaranteed!!!
Your happiness is our #1 priority. That's why our products are backed by our rock solid 365-day guarantee. If you have a problem, we will solve it. Refund it. Reship it. Whatever it takes. We're here for you. Happiness. Guaranteed.
Reviews
My Hair
I can't say that this product has really helped my hair . I'm going to try it a little longer. To see if it helps.
Thicker Hair
I have noticed an improvement in my hair. It is not falling out and looks thicker and healthier
It does what they say it does!
I have started to notice my hair feeling thicker. .. I have naturally curly/kinky hair so I'm not sure it is regrowth or thicker shafts!! But that's OK .. long as it looks more like it used to!!
Seems to be working for hair growth. It's been about a year.