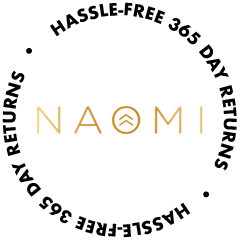 Happiness Guaranteed!!!
Your happiness is our #1 priority. That's why our products are backed by our rock solid 365-day guarantee. If you have a problem, we will solve it. Refund it. Reship it. Whatever it takes. We're here for you. Happiness. Guaranteed.
Frequently Asked Questions
How is Collagen Renewal Matrix different from Collagen Peptides powder?
Collagen Renewal Matrix is our most advanced, all-in-one solution for fighting skin aging from within. Both feature patented Verisol® bioactive collagen peptides scientifically proven to reduce wrinkles, plus vitamin C and hyaluronic acid. But this powerful formula also includes an additional beauty protein—elastin—derived from pure and concentrated marine sources to promote skin elasticity, as well as pineapple ceramides to protect skin's moisture barrier for a smoother, more radiant appearance.
How long before I see results?
The research findings show that you should start seeing noticeable results including wrinkle reduction and increased skin elasticity in just 4 weeks with daily usage and with continued improvements through 8 weeks of use. It takes time for the nutrients to build up in your body and influence your skin's appearance. But one of the earliest signs it's working for you is skin that's softer and smoother.
Can I double the dose for better results?
Yes, a double daily dose of every ingredient is generally considered safe and nontoxic.
Is Collagen Renewal Matrix vegan?
No, collagen and elastin are sourced from bovine and marine raw materials. We have yet to find a vegan-sourced collagen that meets our scientific standards for purity, potency and effectiveness.
Is Collagen Renewal Matrix gluten free?
Yes. Many other formulas include ceramides derived from wheat, but our ceramides are sourced from pineapples, which are naturally free of gluten.