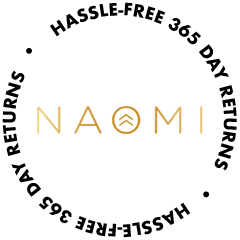 Happiness Guaranteed!!!
Your happiness is our #1 priority. That's why our products are backed by our rock solid 365-day guarantee. If you have a problem, we will solve it. Refund it. Reship it. Whatever it takes. We're here for you. Happiness. Guaranteed.
Reviews
Yes I had trouble filling out, and submitting on the Form.
Oh yes I do love the MCT oil very much. I havebeen going slow with it increasing the amount a little.
I also bought the MCT liquid vanilla coconut swirl.
I called regarding that the first day ai opened it and tried it. I didn't see thst it was supposed to be refrigerated. I put it in the refrigerator. I called about it the lady said she would send my question and someone would call me regarding that. I haven't heard from anyone, yet!
I hope I didn't ruin it by leaving it in the cupboard for 24 hours
Yes I do love the MCT regular oil 😊
Love the product excellent choice for me
Have been using this about 3 years now, and have gotten my daughter & a friend taking it too now. Love it!