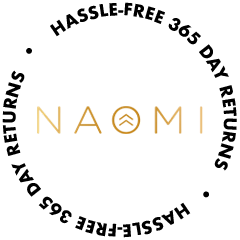 Happiness Guaranteed!!!
Your happiness is our #1 priority. That's why our products are backed by our rock solid 365-day guarantee. If you have a problem, we will solve it. Refund it. Reship it. Whatever it takes. We're here for you. Happiness. Guaranteed.
Fight inflammation and oxidative stress the easy and convenient way
Help protect your healthy joints, brain and heart from aging and free radical damage with the power of turmeric.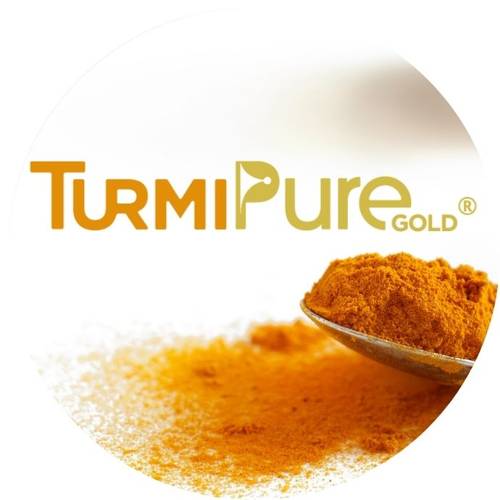 TurmiPure®
Proprietary, multi-patented turmeric extract absorbs into the bloodstream for optimal benefits.
LEARN MORE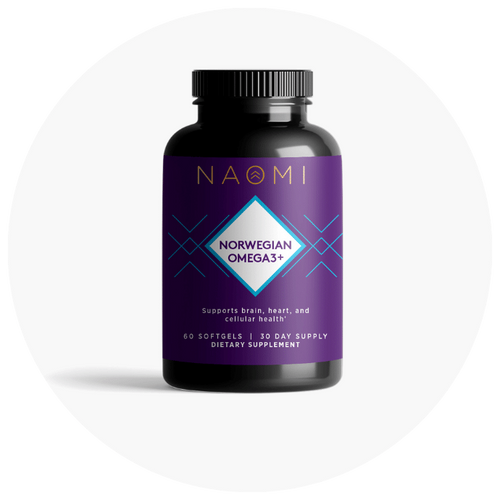 Frequently Bought Together: Norwegian Omega 3+
Norwegian Omega-3+ provides 12X more brain-boosting compounds from DHA and 6X more from EPA than regular fish oil.
LEARN MORE
Frequently Asked Questions
How is NAOMI Advanced Turmeric Gold different from other turmeric supplements?
The patented, proprietary technology utilized to create the TurmiPure Gold® featured in this formula makes it much more absorbable and easy to digest than standard turmeric supplements – over 6X more active curcuminoids than standard turmeric extract. This means that more of the anti-inflammatory compounds get into your bloodstream to be circulated throughout your body. And you only have to take 300 mg daily (in one capsule) to enjoy the benefits which is much easier on your digestive system than the larger dose needed of standard turmeric extract found in many popular brands.
How does this formula protect against inflammation?
Turmeric's power is in its ability to suppress NF-kappa B inflammatory activity—the main switch of inflammation caused by excessive oxidative stress, aging and other factors. This potent antioxidant also helps neutralize reactive oxygen species, an especially damaging type of free radicals that can damage cells and accelerate aging.
Will this formula upset my stomach?
Advanced Turmeric Gold is gentle on digestion and does not irritate the stomach. Some formulas contain pepper to support absorption which can be harsh on the digestive system. This formula uses a multi-patented process to maximize the absorption of the active curcuminoids into the bloodstream and make it easy to digest.
How long does it take for Advanced Turmeric Gold to work?
As with any supplement, it takes time for the active, inflammation-fighting compounds to accumulate, and measurable benefits to your joints, brain and heart can vary from 4 weeks to minimize joint pain to 12 weeks for a drop in cholesterol. Studies show these beneficial turmeric compounds can remain active in your body for a full 24 hours after taking the once daily capsule.
Reviews
I like using the Naomi products
Thank you for reaching out I am on my second bottle of turmeric & reservatrol taking this product I still have achy knees and stiff hands hopefully by my third bottle My knees won't be achy and my hands won't be stiff also I do have cholesterol issues and hopefully this will also help I do take the pergamic which has helped
Getting results and feeling fine
Worth the Effort and money
I love this product!
This is the first of MANY brands of turmeric supplements that actually worked! I have severe chronic pain and taking this supplement has helped with a general "aching" I've had for years. I quit taking it for awhile and sure enough, the aching returned. Now that I'm back on it, the aching is gone again. I still have severe pain, but I'm so happy that the deep aching is gone! It's worth every penny!!