The Science Behind Citrus Bergamot & How It Lowers Dangerous Cholesterol!

Here are the scientific results*
✓ Dangerous LDL cholesterol dropped
✓ Clogging triglycerides fell
✓ Protective "good" HDL cholesterol rose
✓ (And you'll be amazed how it busts blood sugar, too)
A clinically proven, natural solution for high cholesterol.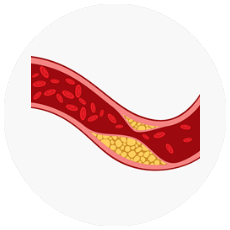 Perhaps you're one of the over 100 million Americans already known to have high cholesterol.*
Maybe it's a health problem that "runs in your family" like me.
Or you simply hope to reverse rising numbers before they ever become a problem — what I call "putting yourself first".
If so, I applaud your take-charge attitude.
After all, the dangers of high cholesterol are NOT fake news. The life-shortening dangers are all-too real.
Heart issues are the number one cause of death in the U.S – 647,000 Americans die from them each year.** Sadly, that's another life cut short every 49-seconds.
The leading cause of serious heart problems? Narrowing, or blockage of coronary arteries. The primary culprit? Plaque caused by unchecked build-up of cholesterol.*
As my friend and top cardiologist Dr. Joel Kahn states:
"Recent studies confirm that people with the lowest incidences of serious heart problems and the longest life spans have blood cholesterol values lower than 150 mg/dL, more than enough cholesterol for brain and hormone function but not so much as to clog up arteries." *
But good cardiovascular health is not just about cholesterol levels –you need to be concerned about high blood sugar levels as well.
Over time, high blood sugar creates enormous inflammatory stress that exacerbates damage to your arteries. That's why controlling your sugar levels – along with cholesterol – is one of the very best things you can do for your heart.*
Frankly, I have a very personal stake in the battle for great cardiovascular health.
I was told I had genetically high LDL cholesterol in my late 20s – so that has propelled my search for the very best, natural solutions. I wanted to help myself – and I want to help people like you avoid the ravages of uncontrolled high cholesterol, as well.
The cholesterol-erasing power of this amazing, natural citrus extract.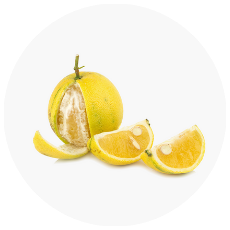 Citrus Bergamot is a fruit that grows exclusively in the coastal region of Calabria in southern Italy.
It has a long history in traditional healing, lauded for its youth-boosting polyphenols – flavonoids, in particular – and cherished for its support in fighting inflammation and promoting cardiovascular health.
In Calabria, stories of Bergamot's healing powers are passed on from generation to generation with incredible reverence.
That's why I traveled directly to the source to learn more. Clinical studies are one thing – critically important and useful in proving Bergamot's benefits. But I also wanted to learn and understand…
…how the fruit is grown to maintain its purity. In fact, I was privileged to meet with a farmer whose family has been growing Citrus Bergamot for four generations.
…the time-tested processes used to harvest the flavonoids and essential oils, using machinery specifically-designed for extracting all the healing benefits of this amazing fruit.
…and how the people of Calabria have used Citrus Bergamot for generations – in breakfast foods, teas, aromatherapy and, yes, nutritional supplements – to maintain good cardiovascular health.
And the science totally supports their traditions.
While in Calabria, I met with my friend Dr. Elzbieta Janda, a research scientist, who told me all about her clinical research that reinforces what the people of Calabria have experienced for generations…
…Citrus Bergamot supports cardiovascular health by lowering bad LDL cholesterol; cutting dangerous triglycerides; raising beneficial HDL cholesterol and lowering blood sugar levels, as well!
In fact, researchers found that people in the region often maintained healthy cholesterol levels and plaque-free arteries – despite a diet rich in fat.
That's why they decided to put Citrus Bergamot to a true, standardized test.
Their study rocked the natural health world!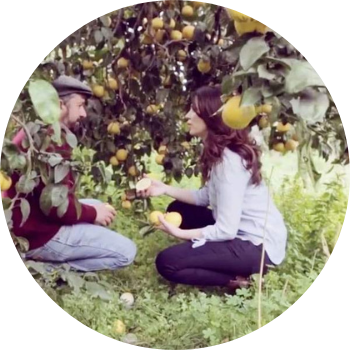 This trial — led by Dr. Vincenzo Mollace, Professor of Cardiology at the Magna Graecia University – gave participants 500 mg of Bergamonte®, a patented form of bergamot extract daily which produced astounding changes in just 30 days:*
✓ Total cholesterol fell 21%
✓ LDL cholesterol dropped 24%
✓ Good HDL cholesterol jumped 22%
✓ Triglycerides lowered by 29%
✓ Blood sugar levels dropped 18%
Here's even better news...
When researchers doubled the daily dose to 1,000 mg, the results were even better – a boon for people who might "need a little extra help" controlling cholesterol levels:
✓ LDL cholesterol plunged 36%
✓ Good HDL Cholesterol jumped 40%
✓ Triglycerides dropped 38%
✓ Blood sugar levels fell 22%
Pretty amazing results from an all-natural product in just 30 days!
Science had proven what Calabrians had known and lived by for generations: The incredible, all-natural healing power of the simple Citrus Bergamot fruit.
The unnerving side effects of statin drugs.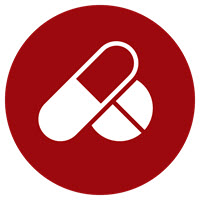 Complaints include*: Headaches, dizziness, tiredness, muscle pain, sleep problems and digestive problems.
And those are just the most common issues.
Some people find the side effects so disturbing that they stop taking statins altogether.
So, is it no wonder that people like you are so eager to find health and wellness solutions from the natural world – instead of the pharmacological laboratory?
And citrus Bergamot offer a host of other benefits.
Traditionally, this simple fruit has been used in a wide variety of ways:
↝ Chinese medicine uses it to treat digestive problems.
↝ In Ayurvedic medicine, its oil is used to treat skin rashes, sore throats, bladder infections and more.
↝ And Italians actually use its juice to treat malaria.
It's clear that Citrus Bergamot is so potent and versatile that it deserves a great deal more research, as we explore its myriad health benefits.
And here's something I'm really excited about.
As you may know, autophagy is the scientific name for the cellular process that allows your body to repair and rejuvenate itself.
In other words, this is how you "stay young" – or as young as possible – in appearance and ability.
I explored this process in Italy years ago with Dr. Janda, while on my quest for Citrus Bergamot's cholesterol-erasing powers.
She told me it had another, possibly even more important effect: The flavonoid-rich bergamot peel activates autophagy – the body's self-cleaning and anti-aging mechanism.
The peel's main compound, limonene, triggers the process – acting like a cellular traffic light that gives your body the go ahead to start the process.
Here's why that's important: A dysfunction in autophagy has been linked to nearly every one of our most serious age-related health issues – especially those impacting the heart and brain.*
Research has shown that Citrus Bergamot can help trigger autophagy in various parts of the body, including the skin and liver. And it has also been demonstrated that Bergamot may even activate autophagy to help fight against some of the most serious health issues women face today.
And it's an extract from the peel of the bergamot orange that makes Citrus Bergamot so potent as a nutritional supplement.
The Hidden Link to high Cholesterol – STRESS
If you're anything like me, the juggling act needed to perform in today's world can be incredibly stressful at times.
Factor in the added worries and limitations caused by recent events, and that's pushing many people to their limits. It's tough on everyone emotionally. And all that added stress takes a physical toll, as well.
In fact, stress has been conclusively linked to higher bad LDL cholesterol and lower good HDL cholesterol levels.*
Some of that can be attributed to poor diet – but not all. Both short and long-term stress can actually affect the chemistry of your blood and immune system.
The human body is a complex machine.
There's a lot to take care of. And if you're concerned about the dangers of high cholesterol, Citrus Bergamot offers a simple, all-natural way to promote wellness.
It's my passion, my calling and my life
Your health and well-being – both inside and out – mean everything to me.
That's why I've dedicated my life to searching for and uncovering those gifts of the natural world that nurture and energize our bodies – often traveling to the far corners of the globe to find them.
My curiosity blossomed early in my native Switzerland.
I was born on an organic biodynamic farm, where my grandmother would send me into the fields to gather herbs for our family's tinctures. And I learned about the rigors of science in my father's chemistry lab.
I've always dedicated myself to being an explorer, an optimizer and a guide – searching the world for healing elements; building the best possible solutions; and bringing them to you.
In fact, that's exactly what I've been doing for more than 20 years now – discovering and optimizing over 200 different formulas for their wellness and anti-aging properties.
My curiosity knows no bounds in my search for healing possibilities. And I thoroughly enjoy partnering with the best scientific minds to bring you proven solutions that work.
As the scientific studies show, you can see life-affirming results -- lower LDL cholesterol, triglycerides and blood sugar; plus, higher beneficial HDL cholesterol – in as few as 30 days.
And you can reap all these benefits with one easy-to-swallow daily capsule!
↝ 500 mg of Bergamonte, a scientific Citrus Bergamot formula featuring Bergamonte® which meets my exacting standards for quality and purity – and one of the few natural substances ever awarded a U.S. patent. It's standardized to an incredibly potent 38% polyphenolic flavonoids and produced using patented extraction technology. Each 500 mg capsule contains the equivalent of an entire bergamot orange.
↝ This is the research-proven dosage that studies show to produce incredible results in 30 days:
✓ Total cholesterol fell 21%
✓ LDL cholesterol dropped 24%
✓ Good HDL cholesterol jumped 22%
✓ Triglycerides lowered by 29%
✓ Blood sugar levels dropped 18%
(And with the easy-to-swallow 500 mg capsule, it's simple to double your daily dose, should you seek a higher level of support.)
↝ Fortified with my proprietary Resveratrol Complex Blend, 150 mg of healing nutrients, researched and selected for their anti-aging properties including Muscadine grape seeds and Polygonum Cuspidatum (standardized to contain 20 mg of trans-resveratrol)
↝ Enhanced with 100 mg of Olive Fruit Extract, a compound that is found to inhibit the oxidation of LDL cholesterol, which reduces the flexibility of arteries.*
↝ Manufactured to strict quality levels you can trust. My Italian Citrus Bergamot formula is manufactured in a state-of-the-art, FDA-inspected facility right here in the United States. Unlike many supplements that come from questionable sources, you can rest assured that the potency and purity of this product meets my exacting standards.
So how well does NAOMI Italian Citrus Bergamot work to lower dangerous cholesterol?
Our customers say it best.
★★★★★
Thumbs Up!
"Just had my cholesterol checked and it went down considerably in just 60 days. I am very pleased." – Jeffrey L.
★★★★★
Awesome Product
"I took this for 30 days and did not change anything else! My cholesterol reading went down a lot! I can't wait to check it again!!" – Dolores H.
★★★★★
This Is All I Need
"After 5 1/2 weeks my doctor advised me that my cholesterol was low enough that this is all I need for cholesterol support. I'll definitely continue taking it!" – Charlene B.
★★★★★
Getting Results
"My doctor was excited that my A1C has decreased." – Debbie L.
★★★★★
The Best I've Used
"I've been using citrus bergamot for about 2 months and I am happy to say that IT REALLY WORKS! Both my total cholesterol and LDL cholesterol are down! I highly recommend this product." – Cynthia B.
★★★★★
Works for Real
"I took Citrus Bergamot in combination with Berberine for 3 months - lowered my LDL, raised my HDL (appreciably) and lowered my triglycerides - I have the lab numbers to prove it! My doctor was stunned. I'll never stop taking both of these!" – Mark.
★★★★★
Lowered My Cholesterol
" have been taking NAOMI Citrus Bergamot for years. It has helped lowered my cholesterol and maintain it where it needs to be. I would have never known about this without her." – Katie.
NAOMI Italian Citrus Bergamot For As Low As $25
Per Bottle + Free Shipping
Experience all the benefits of Italian Citrus Bergamot within just 30 days!
✓ Enjoy the look on your doctor's face when your latest lab results show your LDL cholesterol levels are down – way down.
✓ Boost your beneficial HDL cholesterol.
✓ Cut your triglycerides.
✓ Help balance your blood sugar, as well.
✓ Get the support you need for healthier blood vessels.
✓ Help prevent the oxidation of cholesterol in your blood stream.
✓ Celebrate that you're taking an important step to protect and improve your heart health.
Get NAOMI Italian Citrus Bergamot For As Low As $25 Per Bottle + Free Shipping
ORDER TODAY!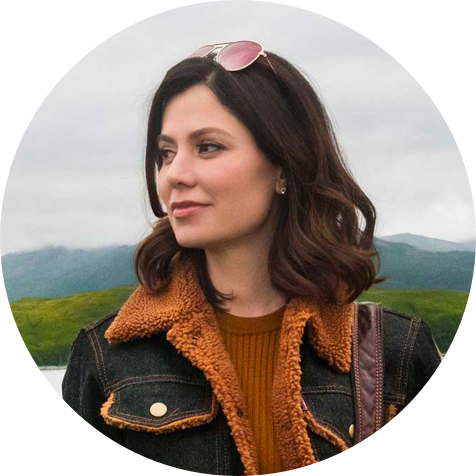 Naomi Whittel was born in Switzerland, educated in the U.S. and for over 20 years has been exploring the world to uncover the most potent and effective natural health solutions on earth. Named by Prevention magazine as a leading innovator in the natural products industry, she is a fierce advocate for empowering women to take control of their health and the health of their families. Naomi is the founder of Reserveage Nutrition, has served as CEO of TwinLab, and is the author of Glow15, the New York Times best-selling book on diet and healthy lifestyles, as well as High Fiber Keto. An avid fitness enthusiast, Naomi is the mother of four children and lives in Florida.