Is This Prostate Problem Ruining Your Nights?

SUPPORTED BY RESEARCH
This content is fact checked. There is published research supporting this article.
If you're a man over 50, it can be a real eye-opener to realize just how much one small gland, the size of a walnut, can affect how you feel about yourself.   
Nestled within your reproductive system, your prostate sits at the center of your masculinity, confidence and self-esteem. It's the energy ignition behind your virility—the force behind a strong urine flow and a satisfying sex life. 
As you age, this walnut-sized organ gradually swells to the size of a lemon, pinching your urethra like a garden hose, contributing to the feeling of a full bladder and increasingly interfering with your urine stream, sleep quality and intimate relationship.
These issues may have been minor aggravations at first, but now you are noticing them more and more as they erode your confidence and impact your life—day and night.
And you're not the only one who's affected.
Not Just a Man's Problem
When you get up once…twice…three times or more at night to use the bathroom, you unintentionally deprive both you and your partner of a good night's sleep no matter how quietly you tiptoe away.
And what about your love life? You want to maintain the closeness of your relationship. But an aging prostate can impact libido and performance—and who is up for romance anyway when you're both tired and irritable from night after night of disrupted sleep. 
More than anything, you want to avoid being that couple who resorts to separate bedrooms as a very unsatisfying solution. 
And prostate issues aren't just a problem at nighttime… 
Think of the frequent stops that prolong car rides or force you to keep your outings short. How can you live in the moment when bathroom locations have to be scouted out ahead of time?    
If you value your relationship, everyday health and quality of life, please keep reading… because you don't want to miss the surprising research I'm about to share with you, along with the simple and amazingly effective way to reduce the frequency and urgency of having to "go".
The Prostate Mistake
Millions of Men Over 50 Make
The prostate contributes to the everyday satisfaction that comes with feeling strong, vibrant and in control of your body. But urinary problems can make you feel like you're not yourself any longer.
According to a University of California, Irvine health publication, urinary troubles are almost always the result of age-related prostate changes.
By age 60, over 50% of men will experience prostate issues, and by age 85, that number climbs to an incredible 90%.* 
Not wanting to face the facts, millions of men make the mistake of ignoring the signs:
The disruptions of frequent urination
The constant urges of needing to "go"
Difficulty starting or stopping urination
A weak, unsatisfying flow
A bladder that doesn't fully empty
A lower sex drive
A loss of satisfaction during intimacy
You may feel your hands are tied, thinking it's an unavoidable part of aging you just have to live with and that your glory days are behind you.
Take Back Your Health,
and Intimate Moments
You don't have to settle for decreased day-to-day satisfaction that comes with reduced prostate function. Because thousands of men have successfully addressed their urinary troubles with help from two powerhouse extracts that can help you feel confident and in control again.
Most importantly, they're effective, science-backed and safe.
Dozens of studies reveal these two extracts support prostate health and urinary function, and address the aggravating effects of an aging prostate.
And when you see the clinically demonstrated dramatic improvements , you'll feel confident knowing you can reduce the frequency and urgency of trips to the bathroom, get the uninterrupted sleep you and your partner need, and make your time together more enjoyable.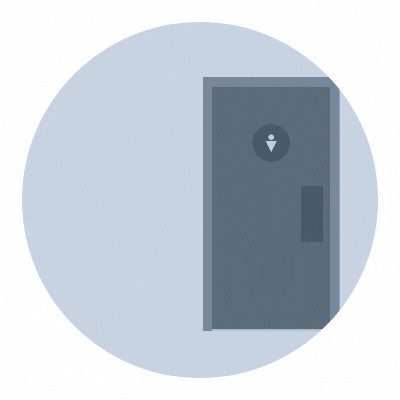 The Potent Extract
that Cuts Nighttime Bathroom
Frequency by 60%
Powerhouse ingredient #1 is Graminex® G63®, a flower pollen extract with a nutrient profile that's as perfect as it gets in nature. It is loaded with vitamins and minerals, amino acids and enzymes, lipids and multiple classes of antioxidants and has been clinically shown to be a potent prostate health enhancer.
Just look at some the scientific studies demonstrating the effectiveness of this patented flower pollen extract… 
The British Journal of Urology published the extraordinary results of a double-blind, placebo-controlled study on men aged 56-89 men with urinary complaints. After 6 months of taking just 252 mg of flower pollen extract daily, men experienced a 60% reduction in urinary frequency at night, and 69% of men showed measurable improvements in overall urinary function.[*]
And there's one more remarkable benefit you must know about—ultrasounds revealed this powerful flower pollen extract helped restore healthier prostate size.*
Imagine how well-rested you would both feel in the morning with fewer nighttime bathroom visits and with the peace of mind knowing that your prostate health is under control…with such a small daily dose!  
So, you're probably wondering, what if the dose was increased…would it work faster or better?
YES—according to clinical research!
In another study, they administered a 376 mg daily dose to men with prostate and urinary issues for 12 weeks. At the end of the study, physicians measured the improvement in several key markers of healthy urinary function.
The results were dramatic:
72% of men reported improvement in their urinary function
68% of subjects reported fewer trips to the bathroom at night, and 65% reported fewer trips during the day
Bladder emptying increased by 50%
Decrease in the sensation of having to urgently urinate
What's more amazing is that these benefits were reported with just this one ingredient!
But there's another potent male health booster you need to know about… 
The Documented Plant Sterol
That Supports Peak Male Urinary Health
Of the thousands of plant-based extracts recognized for promoting good health and aging, there's one that many health experts consider to be a nutritional necessity for male health. 
Powerhouse ingredient #2 is Beta Sitosterol. It has shown promising benefits related to hair growth and lean muscle support, but its ability to support a healthy prostate and urinary function has had a profound, documented effect on the lives of millions of men in Europe for decades, and more recently, for men in the U.S.
To measure prostate health, health experts use the International Prostate Symptom Score (IPSS), a test that rates urine flow, frequency, urgency and other related symptoms.
In a large, 6-month clinical trial of men aged 52-72 with urinary troubles affecting flow, frequency and urgency, a daily dose of beta sitosterol showed significantly improved IPSS scores including an extraordinary 350% improvement in these key markers!*
A stronger flow and better bladder emptying means fewer trips to the bathroom. And that's just what another 6-month study revealed is possible with 130 mg of beta sitosterol daily.
Not only did the men who took it experience an 84% improvement in peak urinary flow and 59% less urine left in the bladder…their quality of life shot through the roof!*
And, beta sitosterol is so powerful that it continues to work over time. A follow-up study showed that it continued to support prostate health and urinary function.[*]  
Now that you know about these two powerhouse ingredients and how they can help you enjoy more comfort, convenience and control over your prostate and urinary troubles, there's just one thing left to do…
Through my special partnership with the suppliers of these specialty ingredients, I have created an extraordinary prostate health formula that is sure to make a big difference in your daily life.
The Powerful Ingredients in
Prostate Beta Plus Deliver Clinically Proven Benefits 
I've developed over 300 cutting-edge formulas in my two decades-long career in the health and wellness industry, and I'm especially proud of the effectiveness of this prostate health formula. It features the most advanced, science-backed ingredients to help support, restore and protect the health of men over 50.
Prostate Beta Plus is scientifically designed for men who want to improve urinary function and maintain optimal prostate health.
It combines the power of Graminex® G63®, the nutrient-rich flower pollen extract shown to significantly decrease the number of nighttime and daytime trips to the bathroom while supporting normal prostate size—with beta sitosterol shown to deliver a 350% improvement across a range of prostate health markers.
Plus, Here's a Bonus
Prostate Health Enhancer
And to help rejuvenate your prostate, urinary health and relationship even more, I enhanced this formula with a powerful antioxidant to help neutralize age-related free radical damage to your prostate.   
Lycopene is a potent carotenoid derived from tomatoes that mimics the predominant carotenoid found in the prostate gland.
It's essential to maintaining optimal health and function, and it works to create a nutritional shield around prostate tissue to protect it from aging and breakdown.
With this trio of powerful prostate health boosters in your corner, you'll be amazed at how Prostate Beta Plus can make a difference in you and your partner's lives! 
I encourage you to do your own research, but here are 5 reasons why you'll find that Prostate Beta Plus is a superior solution:
1. Clinically Effective Doses:
Prostate Beta Plus supplies the full-strength power of 400 mg of Graminex® G63®, the full, clinically researched dose shown in studies to improve daytime and nighttime urination by at least 65%, plus 130 mg of beta sitosterol complex shown to improve urinary flow by 84%.
2. Enhanced Formula:
Prostate Beta Plus is enhanced with the free radical-fighting carotenoid, lycopene, which is found in red/orange fruit and vegetables. Lycopene is naturally occurring in prostate tissue and helps promote healthy prostate function.
3. Just 1 Capsule Daily:
Prostate Beta Plus is an ultra-concentrated formula that makes it easy and convenient for you to incorporate into your daily routine. Unlike many other prostate health supplements, one capsule daily is all you need. 
4. No Unnecessary Fillers:
Top-quality Prostate Beta Plus is as pure as it gets with only Graminex® G63® flower pollen extract, beta sitosterol from pine and lycopene from tomatoes in a vegetable-based once-a-day capsule.
5. Affordable, Risk Free and Ships for Free:
This amazing formula is available for as low as $20 per bottle for a one-month supply. Plus, Prostate Beta Plus ships to you for free and comes with our 365-day happiness guarantee. If you aren't satisfied for any reason, you can get a full refund—up to one year after purchase.
That's Right—You Have One
Full Year to Try It With Our
365 Day Happiness Guarantee!
Order right now with complete confidence, because your purchase of Prostate Beta Plus is covered by an incredible 365 Day Happiness Guarantee. Take one capsule every day as directed. If you or your wife are not happy for any reason, we will refund your order—no questions asked. 
Try Prostate Beta Plus today and see the dramatic and noticeable difference it can make—day and night—with:
Fewer disruptive bathroom visits
Reduced urgency of having to "go"
A stronger urine flow
The satisfying feeling of an empty bladder
Normal, healthy prostate size
Within just a few weeks, once it builds up in your system, you and your partner can both be enjoying active days without worrying about where to quickly find a bathroom, and satisfying nights without frequent interruptions.